Lead Marketing & Operation specialist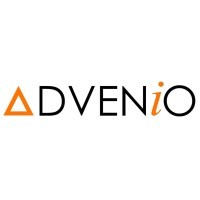 Advenio
Marketing & Communications
Kolkata, West Bengal, India · Remote
Posted on Thursday, February 24, 2022
For a health care AI driven software start up an MBA from a premier institute with minimum 4 years of post qualification experience to look after Marketing, both domestic and international, and operations.
Roles and responsibilities of M&O specialist:
Market research and Insights: to research (Primary and secondary) and come up with a Market, competitive and sales intelligence reports for national and international markets.
Stakeholder management: Liaise with superior to make decisions for operational activities and set strategic goals
Growth – to be able to find out the right product-market fit; set up the revenue channel along with stakeholders
Data Collection Facilitation – financially viable image collection for R&D by possible channel partners, camps and programs.
Policies: Revise and/or formulate company policies and promote their implementation
Alliances: Manage relationships/agreements with external partners/vendors both national and international
HR-Operation (Joint responsibility): implementing recruitment, development, appraisal, compensation and retention schemes, and generally ensuring the team functions effectively.
Compliance: Ensure that the company runs with legality and conformity to established regulations
Required competencies:
Outstanding communication, people skills, and negotiation skills
A responsible leader with an analytical and strategic mind and have a broad knowledge of the business
If you're also committed to working in a start-up environment, we'd like to meet you soonest!