Process Design Engineer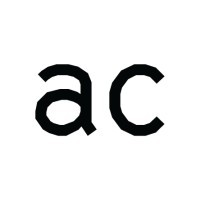 Ambercycle
Design
Los Angeles, CA, USA
Posted on Tuesday, July 4, 2023
About Us
Ambercycle is a material science company founded in 2015 to create a fashion industry without 'waste'. We're developing and scaling a breakthrough technology to manufacture yarns and fabrics from old clothes, without a sacrifice in quality, rather than from petroleum or new agriculture resources. Our apparel products avoid the use of new raw materials and go into the highest quality applications, exceeding the expectations of end customers with a fraction of the environmental footprint. Using our technology, we are fundamentally changing the fashion industry and building the infinite textile ecosystem. For more information, visit
www.ambercycle.com
Who You Might Be
You've been building things and taking them apart your whole life. You are thrilled by the prospect of constructing things and watching them work and take great satisfaction in taking concepts into real-world solutions at massive scale, in fact you're wired to do so. You watch YouTube videos of people constructing plants, showcasing process equipment, and doing chemistry experiments. You like working with your hands and really understanding how things work in real life. Overcoming all obstacles to turn whiteboard sketches into breakthrough commercial realities is second nature to you, and you value your ability to get to the heart of an issue and advance a project.
You love efficiency but have a practical outlook on how to get things done and move a project forward. You are respected for your ability to 'make it happen', and people rally around you to turn visions into realities. You have the perfect mix of strategic, operational, analytical, and people skills. You are a clear, confident communicator who loves taking a complicated problem, deconstructing it, and finding + implementing solutions. You are a problem solver.
The Job
We're looking for a Process Design Engineer who will play a critical role in the process design, development, and engineering of Ambercycle's first-of-a-kind commercial plant. This role will preferably be performed onsite at our LA Headquarters, but remote candidates will also be considered. You will work in collaboration with the R&D, Engineering and Technology teams to directly contribute to plant design, equipment design, creation of engineering deliverables, and realization of Ambercycle's commercial plant. You will make process and design improvements which can be applied at this and future facilities. You will work on capital projects from basic engineering all the way through startup and operations for Ambercycle's commercial plants. You will do so in collaboration with both internal engineering teams, and external engineering partners. You will transfer laboratory experiments to full-scale commercial processes and be involved in every technical stage of the project lifecycle. You will be involved with senior leaders to optimize and commercially realize our process for the conversion of end-of-life textile materials into brand new goods, as well as grow the portfolio of commercialized Ambercycle products.
The ideal candidate will be driven, confident, and will do what it takes to ensure successful commercialization and scale-up of our process technology. This individual will work to ensure effective decision-making and execution of technology development and commercialization, including engagement with and oversight of equipment vendors, EPC firms, and consultants.
Responsibilities
Lead concept and equipment design, process modeling and design, technology/equipment selection, and provide optimization and modeling support.
Oversee work of engineering contractors and partners, as well as equipment vendors, to assure proper project and engineering design execution.
Participate in engineering phases (basic, detailed) of all Ambercycle commercial plants, and own process area models using tools such as ASPEN and other simulation software.
Troubleshoot and improve processes from the lab/pilot scale to commercial scale.
Collaborate closely with R&D, Engineering and Technology to identify and overcome process challenges and bottlenecks as well as implement new process designs and equipment.
Lead process intensification exercises for streamlined process designs.
Work with financial and business stakeholders to develop plant and process economic models.
Lead process intensification exercises for streamlined process designs.
Provide reports and track progress with internal and external teams.
Integrate with operations teams to ensure successful startup and commercial operations and incorporate operational learnings into future design iterations.
Travel to company locations and facilities for meetings, training, special projects and information gathering (domestic and international).
Qualifications
Bachelor's Degree in Chemical Engineering (required)
6+ years of process engineering or process design experience (required); experience in a startup environment (preferred)
Proven Process Engineer with a track record of success from concept to start-up in new product and process commercialization in large company and small start-up environments involving R&D, Process Technology, Scale-up and Commercialization.
Successful experience with process plant design.
Ability to generate PFDs, P&IDs using a variety of tools.
Experience working with engineering contractors on capital projects and process design.
Strong background in solids handling and chemicals/polymers manufacturing unit operations.
Working knowledge of well-established chemical engineering simulation software.
Must have an incredible enthusiasm for scaling a first-in-kind sustainable process, a strong desire to change the world, and passion for solving difficult engineering problems.
Must take initiative and be hungry for technical excellence and project success.
Operational support and track record of solving difficult chemical and polymer process problems.
Experience with techno-economic analysis, trade-off studies, and financial evaluation.
Strong flowsheet conceptualization and development and process design skills.
Ability to effectively operate in a fast-paced, open environment.
Ability to travel up to 30% percent, international travel may be required.
Benefits
Medical, Dental, Vision Insurance
Flexible PTO
401(k)
Free Healthy Snacks & Beverages
Ambercycle is an Equal Opportunity Employer; employment with Ambercycle is governed on the basis of merit, competence and qualifications and will not be influenced in any manner by race, color, religion, gender, national origin/ethnicity, veteran status, disability status, age, sexual orientation, gender identity, marital status, mental or physical disability or any other legally protected status.
Are you interested in joining Ambercycle, but feel like you may not meet every single requirement of this role?
Research shows that women and other under-represented groups within STEM fields often hesitate to apply unless they tick all or most of the boxes of a role description. At Ambercycle, we're building a circular ecosystem that disrupts the fashion supply chain with first-of-a-kind technology at its core. We recognize the importance of having a diverse, inclusive, and authentic team to realize our goal of decarbonizing fashion.
If you share our passion for this goal, but are concerned that your experience may not align perfectly with the qualifications stated in our job posting, we strongly encourage you to apply anyway! You may be just the right candidate, either for this role - or for another upcoming role in our growing team.