Technical Program Manager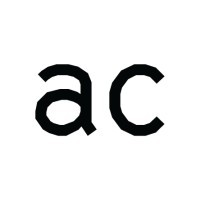 Ambercycle
IT, Operations
Los Angeles, CA, USA
Posted on Thursday, November 2, 2023
About Us
Ambercycle is a material science company founded in 2015 to create a fashion industry without 'waste'. We're developing and scaling a breakthrough technology to manufacture yarns and fabrics from old clothes, without a sacrifice in quality, rather than from petroleum or new agriculture resources. Our apparel products avoid the use of new raw materials and go into the highest quality applications, exceeding the expectations of end customers with a fraction of the environmental footprint. Using our technology, we are fundamentally changing the fashion industry and building the infinite textile ecosystem. For more information, visit
www.ambercycle.com
Who You Might Be
We're looking for a Technical Program Manager to join our team and play a key role in advancing our circular materials initiatives. If you're passionate about building new technology and eager to drive innovation in this field, we want to hear from you!
Positive and Visionary: You bring positive energy and a forward-thinking mindset, determined to contribute to a more sustainable future.
Continuous Learner: You're committed to staying at the forefront of sustainable materials and technologies.
Effective Communicator: You excel in direct communication, value feedback, and see challenges as opportunities for growth.
Adaptable Problem Solver: You thrive in a dynamic environment and embrace changes in project priorities.
Team Player: You collaborate effectively and enjoy being part of a team dedicated to sustainable innovation.
The Job
We're looking for an energetic and passionate Technical Program Manager who will play a critical role in the design, engineering, construction, and startup of Ambercycle's first-of-a-kind commercial plant. You will work in collaboration with Ambercycle's engineering teams to oversee various phases of engineering, construction, and design for the facility. You will also lead cross-functional programs and new initiatives across process development and new product introduction.
Responsibilities
Lead and operationalize cross-functional programs, spanning all engineering organizations, with a focus on sustainable circular materials, technology development, and operational efficiency.
Create, maintain, communicate, and present schedules for engineering projects to leadership.
Execute technically challenging programs requiring deep systems and engineering knowledge.
Collaborate closely with cross-functional leaders to define and improve operational efficiency within teams.
Define and drive tasks to be performed by cross-functional teams.
Prioritize team project work based on schedule, risk, resources and return on investment, and track project status and action items against schedules.
Develop, implement, and refine program management procedures, frameworks, and metrics to achieve well-defined success criteria.
Define, report, and maintain program health, success metrics, and ongoing progress.
Standardize documentation and enhance project communication processes to foster consistency.
Harness data to drive strategic decisions and provide leadership-level reporting.
Create canonical documentation to ensure alignment across teams and processes, promoting cohesion and efficiency.
Provide reports and track progress with internal and external teams.
Manage cost and schedule on projects, reporting at-risk items to management and internal/external stakeholders.
Travel to company locations and facilities for meetings, training, special projects and information gathering (domestic and international).
Qualifications
Bachelor's Degree in Chemical, Mechanical, Electrical, Civil or Materials Engineering (required)
5+ years of TPM experience (required); 6+ years of process engineering or process design experience (preferred); experience in a start-up environment (preferred)
Advanced problem-solving with top percentile clarity of communication; ability to comprehend complex problems and break them down into manageable, clearly understood workstreams.
Proficiency in data-driven decision-making.
Proven track record in managing large projects and collaborating with diverse stakeholders.
Demonstrated experience in the management of engineering projects for mass-produced products.
Demonstrated experience creating, maintaining, and communicating schedules.
Experience working with engineering contractors on capital projects and process design.
Track record of linking research and development activities with successful real-world implementation.
Must have an incredible enthusiasm for scaling a first-in-kind sustainable process, a strong desire to change the world, and passion for solving difficult engineering problems.
Must take initiative and be hungry for technical excellence and project success.
Experience with techno-economic analysis, trade-off studies, and financial evaluation.
Knowledge of process economics responsibility OPEX/CAPEX modeling.
Ability to work cross-functionally and manage teams, effectively holding others accountable.
Familiarity with project management tools and software.
Proven ability to operate under pressure while managing multiple priorities simultaneously.
Knowledge of chemistry, polymers, technology and manufacturing.
Ability to effectively operate and deliver results in a fast-paced, open environment.
Ability to travel up to 30% percent, domestic and international travel.
Benefits
Medical, Dental, Vision Insurance
Flexible PTO
401(k)
Free Healthy Snacks & Beverages
Ambercycle is an Equal Opportunity Employer; employment with Ambercycle is governed on the basis of merit, competence and qualifications and will not be influenced in any manner by race, color, religion, gender, national origin/ethnicity, veteran status, disability status, age, sexual orientation, gender identity, marital status, mental or physical disability or any other legally protected status.
Are you interested in joining Ambercycle, but feel like you may not meet every single requirement of this role?
Research shows that women and other under-represented groups within STEM fields often hesitate to apply unless they tick all or most of the boxes of a role description. At Ambercycle, we're building a circular ecosystem that disrupts the fashion supply chain with first-of-a-kind technology at its core. We recognize the importance of having a diverse, inclusive, and authentic team to realize our goal of decarbonizing fashion.
If you share our passion for this goal, but are concerned that your experience may not align perfectly with the qualifications stated in our job posting, we strongly encourage you to apply anyway! You may be just the right candidate, either for this role - or for another upcoming role in our growing team.