Java Fullstack Trainer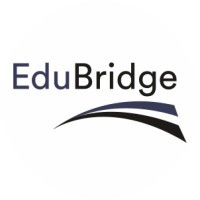 EduBridge
Software Engineering
Hyderabad, Telangana, India
Posted on Tuesday, June 6, 2023
Exceed your potential… come join us!!
Edubridge Learning is hiring for Java full stack trainer |Full time
Job Description

2+ years of experience in imparting technical training/ mentoring
Must have very strong concepts of Software development process
Must have hands-on and training experience on Core Java 8, Advanced Java, Java Script, HTML, CSS, Web Architecture, Database Storage, HTTP & Rest, C# & C++, any backend language like Python
Should have knowledge on Spring, Spring Boot and Hibernate
Should have knowledge on Angular, Bootstrap
Should be good in Operating systems GNU/Linux, Network fundamentals,
Must have knowledge on MS office (Excel/ Word/ PowerPoint)
Must have knowledge on NetBeans/ Eclipse or any other IDE.
Should have knowledge on any of the Unit Testing tools.
Self-Motivated and passionate about technology
Excellent analytical and logical skills and team player
Must have exceptional Communication Skills/ Presentation Skills
Good Aptitude skills is preferred

Responsibilities

Ability to quickly learn any new technology and impart the same to other employees
Ability to resolve all technical queries of students
Conduct training sessions and drive the placement driven quality in the training
Must be able to work independently without the supervision of a senior person
Participate in reviews/ meetings

Qualification

UG: Any Graduate in IT/Computer Science, B.Tech/B.E. – IT/ Computers
PG: MCA/MS/MSC – Computer Science
Any Graduate/ Post graduate, provided they are certified in similar courses

About Edubridge


EduBridge is an Equal Opportunity employer and we believe in building a meritorious culture where everyone is recognized for their skills and contribution.
Launched in 2009 EduBridge Learning is a workforce development and skilling organization with 50+ training academies in 18 States pan India. The organization has been providing skilled manpower to corporates for over 10 years and is a leader in its space. We have trained over a lakh semi urban & economically underprivileged youth on relevant life skills and industry-specific skills and provided placements in over 500 companies. Our latest product E-ON is committed to complementing our training delivery with an Online training platform, enabling the students to learn anywhere and anytime.
To know more about EduBridge please visit: http://www.edubridgeindia.com/
Skills:- Java, Javascript, HTML/CSS, React.js and AngularJS (1.x)