Data Architect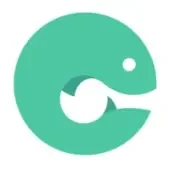 eFishery
IT
Egypt
Posted on Saturday, January 14, 2023
You will have amazing opportunities to:
Responsible for standardization of data structure and access control of data input.
Working directly with Data Analyst. Responsible acquiring the necessary data to track performance metrics. Ensure procured data is valid, reliable and accurate.
Providing guidance for Product Development & Operational Analyst Teams to implement rules on their product/tools by following data policy.
Participates in the development of data warehouse along Data Warehouse Team. Design dimensional data model for analytical purpose.
Have curiosity to research and evaluating new data management technologies and tools to improve data architecture.
Requirements :
Have experience in BI Engineer, Data Governance, Data Management, or a similar position for at least 2 years.
Experienced in SQL Query and data management processes.
Experienced in creating data standardization and/or policies on Product/Software Development Life Cycle.
Familiar with data dimensional modeling.
Have strong communication and writing skills.
Curiosity is a must, talk-active, and teamwork player.
Understand Bahasa or English.