Inventory Control Officer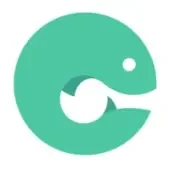 eFishery
Jakarta, Indonesia
Posted on Thursday, April 13, 2023
Deskripsi Pekerjaan
Monitoring inventory levels and replenishing stock as needed.
Developing and implementing inventory control systems and practices.
Liaising and negotiating with vendors and suppliers to ensure the quality of stock purchases.
Coordinating the logistics of purchase orders, stock transfers, deliveries, tagging, and processing.
Forecasting supply and demand requirements to ensure stock availability.
Tracking inbound and outbound orders to prevent overstocking and out-of-stock (OOS).
Analyzing and reviewing supply chain data to identify and resolve issues.
Generating purchase and pricing reports, supply chain analysis, and inventory management systems.
Performing regular stock checks and reporting any issues to the supervisor.
Maintaining and updating records of purchase orders, pricing reports, and inventory records.
Requirements:
Bachelor's degree in logistics, business administration, or similar preferred.
A minimum of 2 years of experience in retail, warehousing, logistics, or similar.
Excellent knowledge of inventory management software such as NetSuite, Fishbowl, and Zoho Inventory.
Strong written and verbal communication skills.
Exceptional collaboration and negotiation abilities.
Excellent time management and organizational skills.