Inventory Staff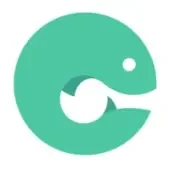 eFishery
Egypt
Posted on Tuesday, April 18, 2023
Job Description:
Put away the incoming raw material/product
Monitoring & controlling the storage area for Raw Material, Sub Assy, Main Assy, Packaging and Finish Good Feeder.
Ensuring each storage is in accordance with its SKU.
Ensuring the running of 5R in the Warehouse area.
Manage every return/NG item in the Warehouse area.
Manage the production Quarantine area.
Monitoring & controlling on requests for production needs.
Monitoring & controlling ERP System on Odoo.
Job Requirements:
Minimum S1 Industrial Engineering/related major.
Minimum 1 year work experience as inventory control is preferred.
Perform Inventory Compliance Checks at Point.
Perform internal and external stock taking of the warehouse periodically
Monitoring & controlling stock points
Mastering material handler systems, Kanban, FIFO/LIFO/FEFO.
Initiative, critical thinking and organized at work
Able to operate Google Sheet, Microsoft, Odoo and other related programs.
Ready to work independently or in a team, and ready to visit eFishery points.