UX Writer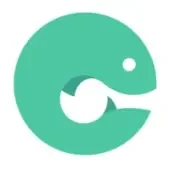 eFishery
Marketing & Communications, Design
Egypt
Posted on Tuesday, August 15, 2023
In eFishery we do realize that words embody just as much visual design design to deliver delightful experience. UX writer can inspire the teams to sparks the story from the field to the office. Sitting at the intersection at integrated messaging/content strategy, and product design.
You'll become eFishery central point of copy intelligence that can be apply through various touch point from physical to digital product and also landscape of services.
📝 Necessary Document: please attach your portfolio & resume link
Your daily routine will be:
Incorporate user needs into the design and articulate intention behind design decisions; continously build knowledge base about user groups and advocate for their needs cross-functionally.
Active in providing feedback for fellow designers, helping others to improve the copy interaction design quality across products. Able to independently plan & execute copy-specific testing protocols and track product performance.
Gain influence to align UX with product strategy.
Advise on the best option on forming copy and overall user interaction that fits user needs and business requirements.
Contribute on design systems guidelines and document evolving content, terminology, and voice/tone standards into all copy outputs
Conduct usability testing and experimentation such as A/B/C testing to evaluate copy or content's impact.
Provide mentoring and support to other team members and help evolve the copy craft capability to meet dynamic needs
Able to detect problems from external stakeholders (outside product design) and solve them as guided by managers or seniors.
You will survive the job if you:
Excellent communication skills and good at facilitation
At least have 3-5 years of experience writing or editing content for the web and mobile experiences preferably in the tech industry/digital platforms
Possesses good communication and interpersonal skills for working effectively in a team, and able to put forth ideas confidently to team members and other stakeholders.
Punctual person or good at time & project management
Willing to travel to rural areas