Assembly Variant Staff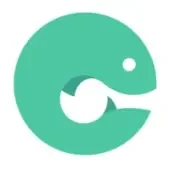 eFishery
Bandung, Bandung City, West Java, Indonesia
Posted on Thursday, August 24, 2023
Job Description:
Responsible for assembling products from both new and refurbish categories (raw materials, sub-assemblies, main assembly, finished goods)
Ensuring production targets are achieved optimally
Maintain a checklist of inspection processes and procedures used in a production process
Responsible for monitoring every process involved in product production
Recommend reprocessing of low quality products or carrying out repairs.
Making records of failure parts and previous product documentation for further production reference
Responsible for documentation of inspections and tests performed on parts from suppliers
Ensuring goods that do not pass the check are known to be errors and how to handle them
Responsible for identifying problems and issues regarding product quality and also having to make recommendations to related engineers
Provide daily report to Production Group Line Coordinator
Job Requirements:
A high school diploma or equivalent qualification.
At least 2 years experience working on an assembly line.
Solid understanding of production machinery and proper assembly procedures.
Excellent knowledge of manufacturing safety protocols and regulations.
Ability to read and interpret technical drawings, blueprints, and schematics.
Ability to work under pressure in a fast-paced environment.
Good physical stamina and the ability to lift heavy pieces of equipment, as well as stand for hours at a time.