Quality Variant Staff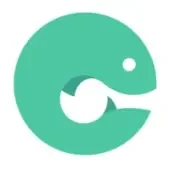 eFishery
Quality Assurance
Bandung, Bandung City, West Java, Indonesia
Posted on Thursday, August 24, 2023
Job Description:
Ensuring the quality of all parts 100% passes QC (raw material, sub assembly, main assembly, packaging)
Provide daily reports to the Quality Control Coordinator
Input QC data into QC Form (Raw material, sub assembly, main assembly, refurbish)
Collaborate with the Man Dev team to carry out analysis/FMEA regarding failures and implement them for further production needs
Documentation failure/NG
Responsible for identifying problems and issues regarding product quality and also having to make recommendations to related engineers
Provide insight and answers to feeder damage that occurs in the field.
Making records of failure parts and previous product documentation for further production reference
Helping the spare part team if needed
Job Requirements:
A high school diploma or equivalent qualification.
At least 2 years experience working on an assembly line.
Solid understanding of production machinery and proper assembly procedures.
Excellent knowledge of manufacturing safety protocols and regulations.
Ability to read and interpret technical drawings, blueprints, and schematics.
Ability to work under pressure in a fast-paced environment.
Good physical stamina and the ability to lift heavy pieces of equipment, as well as stand for hours at a time.