Head of People Operations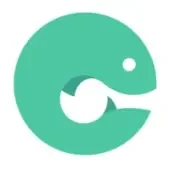 eFishery
People & HR, Operations
Egypt
Posted on Thursday, August 24, 2023
Job Description:
Create new and update existing HR policies and procedures and oversee their implementation while ensuring the integrity of internal HR data and compliance with labor laws and regulations
Propose changes to the compensation and benefits policies according to current market trends and the company's needs
Supervise day-to-day HR operations and measure performance against defined OKR
Partner with the wider HR function to develop, drive and scale People practices and procedures. Design and review company policies and People-related procedures.
Review and update as necessary employment contracts and agreements
Own the HR System and ensure that it is fully and efficiently utilised, working with the HR System Analyst to understand how to extract and interpret data around Gender Pay, CEO Pay Ratio and Staff Turnover. Support senior colleagues in turning this people data into commercially focused HR plans.

Requirements:
Minimum Bachelor Degree in Law, Psychology, and Human Resource Management preferred.
At least 7 years of related HR working experience at the managerial level. Strong knowledge of Human Resources in general and Indonesia's employment legal regulations.
Experienced in trends, function, and development of Human Resource Management.
Ability to implement employee development program that has a positive impact on Organizational Business Strategy.
Experienced in industrial problem-solving, legal compliance, employment legal regulation, etc.
Communicative, dedicated, leadership, agile, good teamwork, having integrity.