Quality Assurance Analyst - Hardware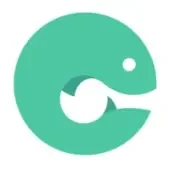 eFishery
IT, Other Engineering, Quality Assurance
Egypt
Posted on Thursday, August 24, 2023
Your daily routine will be:
Ensuring the product that is being developed has the quality that is required by the user and fulfilling the acceptance criteria set by the product manager.
Investigating customer complaints and problems of non-compliance, such as Track customer complaints (Observation of failure, deduction of root causes, detection indicators) and also Analysis of statistical quality data.
Developing and design validating, giving recommendation and monitoring corrective and preventive actions.
Formulating / Developing / Preparing current design controls (Prevention and Detection).
Responsible for document management systems, such as tidying and grouping documents.
You will survive the job if you:
Have a Bachelor or Diploma degree in Mechanical / Mechanical Engineering / Manufacturing / Mechatronics or other related majors.
Understand the context of quality inspection, auditing, testing experience, corrective action programs.
Are good in data processing skills using Microsoft Office Excel, Google Sheets, databases with sufficient knowledge of QA tools, concepts, and methodologies.
Have strong and structured communication capabilities; both oral and written, able to articulate in and out all the product development related matters, towards any kind and type of colleagues.
Have a passion to bring benefits to farmers in rural areas.