General Administration Specialist USA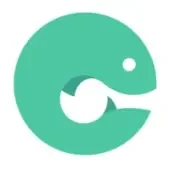 eFishery
Remote
Posted on Friday, August 25, 2023
Job Descriptions :
Plans and oversees the flow of goods for international and domestic traffic.

Calculates duties, tariffs, price conversions, weight, and volume of merchandise exported and imported.

Oversees preparation of documents such as letters of credit, filing tariffs, bills of lading, license agreements, and other correspondence; coordinates other paperwork and documentation necessary to comply with tariffs and customs regulations.

Serves as a liaison between agents, brokers, banks, shippers, and warehouse facilities.

Expedites shipping of goods into and out of the country.

Resolves customs delays.

Performs other duties as assigned.
Job Requirements :
Excellent verbal and written communication skills.

Excellent interpersonal and customer service skills.

Through knowledge of shipping regulations and policies.

Excellent organizational skills and attention to detail.

Strong analytical and problem-solving skills.

Proficient with Microsoft Office Suite or related software.