Feed Category Specialist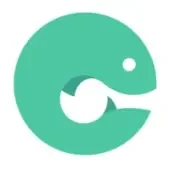 eFishery
Remote
Posted on Wednesday, September 6, 2023
Category Manager Responsibilities:
Ensuring company product categories along with displays are optimized for sales and marketing.
Researching and analyzing trends in sales and consumer behavior.
Drafting reports for the organization to enhance sales.
Producing, adapting, and advising on display and current marketing materials as needed.
Planning and implementing planograms for shelf displays.
Communicating with suppliers and retailers about products.
Optimizing in-store displays with prompted signage, category markers, and category usage tips.
Adjusting strategies and materials to improve sales with new target markets.
Coordinating and briefing market research initiatives.
Checking and managing inventory for various product categories.
Category Manager Requirements:
A bachelor's degree in marketing, business, or supply chain management in related field
3 years experience in retail and marketing, fisheries
An excellent grasp of spatial, design, and promotional planning.
Up to date with the latest category management principles.
Proficient at evaluating current business retail practices.
Ability to write well and generate reports on market activity.
Possess great negotiation and interpersonal skills.
Ability to think from a consumer perspective and understand buying behavior.
Analytical, creative, and goal-driven thinking.