Event Management Manager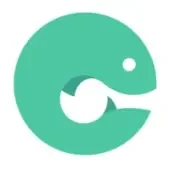 eFishery
Administration
Egypt
Posted on Tuesday, September 19, 2023
You will have amazing opportunities to:
Overall responsibility for the planning, coordination, obtaining internal agreement, purchasing and implementation of all aspects of event management.
Responsible for initiating, developing, negotiating, recommending and when within budget accepting contracts with suppliers for travel, accommodation and event services who meet requirements to secure the most favorable terms of business. Ensure that any contracts entered into are effectively carried out and reviewed annually as required.
Develop, implement and maintain all necessary procedures to ensure that accurate records are available for the purchase of all travel, accommodation and event management.
Responsible for the effective management and monitoring of workloads and the performance of team members.
Oversight of individual and collective travel and accommodation bookings ensures the most cost effective price is paid when taking into consideration the demands of any journey.
Responsible for the overall planning, budgeting, coordination, purchasing, delivery and post evaluation of events
What you will need to be succeed:
Education to a degree level or equivalent.
5-7 years of experience, with at least 2-3 years in a managerial or leadership role.
Considerable experience of travel and events management.
Proven experience in negotiating with external suppliers.
Excellent communication skills.
Strong analytical and problem solving skills.
Strong organizational skills and the ability to work under pressure.
The ability to develop effective working relationships with a wide range of people and to negotiate with and influence them, using a consultative approach.
The ability at all times to exercise discretion, diplomacy, judgment and initiative .