Learning & Leadership Development Manager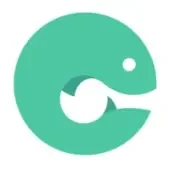 eFishery
Egypt
Posted on Tuesday, September 19, 2023
You will have amazing opportunities to:
Assist in the planning, coordination, and execution of training programs and workshops based on identified learning needs.
Collaborate with subject matter experts and trainers to ensure training materials are up-to-date and relevant
Oversee the design, development, and implementation of training programs, including onboarding, leadership development, and skill-building initiatives.
Ensure that training programs are engaging, effective, and meet the needs of employees at all levels.
Develop and execute a comprehensive learning and leadership development strategy aligned with the startup's goals and culture.
Utilize the Learning Management System to manage reports, SOPs, and document for employees"
Design and deliver leadership development programs for managers and executives.
Provide coaching and mentorship to leaders to enhance their leadership skills and capabilities.
Identify and nurture high-potential employees for leadership roles.
Engage with employees to understand their career development aspirations and provide guidance.
What you will need to be succeed:
A bachelor's degree in human resources, organizational development, psychology, or a related field. A master's degree in a relevant discipline is often preferred.
5-7 years of experience in learning and development or leadership development, with at least 2-3 years in a managerial or leadership role.
Experience working in a startup environment or a fast-paced, dynamic organization is highly valuable.
Strong communication and presentation skills.
Proficiency in designing and delivering effective training programs.
Familiarity with learning management systems (LMS) and e-learning tools.
A passion for fostering a culture of learning and leadership development.
Creativity in designing innovative and engaging training programs.
Strong problem-solving and decision-making abilities.
Attention to detail and strong organizational skills.
Ability to collaborate effectively with cross-functional teams.
Commitment to confidentiality and ethical HR practices.