Project & Expansion Senior Associate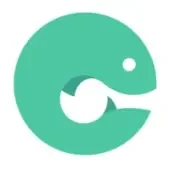 eFishery
Egypt
Posted on Tuesday, September 19, 2023
You will have amazing opportunities to:
Ensure and manage all project deliverables ensuring adherence to project timelines and budgets.
Support a broad project scope including new, expansion, relocation, renovation, closure and pop up spaces.
Take a proactive approach to anticipating risks and formulating contingency plans.
Coordinate and deliver comprehensive cross-functional schedules detailing activities leading up to project completion.
The preparation of projects in the pre-project phase, budget estimation, cost management and implementation of large scale.
Research and give recommendations on procurement processes and issues that might arise with any of the vendors.
Provide regular feedback on project status to the General Affairs Manager.
Perform site visits as required
What you will need to be succeed:
3-5 years experience in project & expansion management.
Detail-oriented and capable of managing projects with excellent follow through and accuracy.
Discipline to be methodical and demonstrates excellent decision making.
Proven project management and cost management skills.
Proven experience delivering large scale projects on time & budget.
Able to identify opportunities and enjoy problem solving.
An entrepreneurial spirit who thinks outside the box.
Strong interpersonal skills.
Excellent time management skills, planning and organizational skills.
Excellent communication and organizational skills.