Parlement Engagement Associate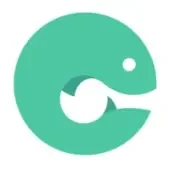 eFishery
Customer Service
Egypt
Posted on Monday, October 23, 2023
You will have amazing opportunities to :
Cultivate and nurture productive relationships with key members of the Indonesian Parliament to facilitate ongoing engagement and collaboration.
Advocate for regulatory measures that support eFishery's mission to enhance farming productivity, maintain water quality, prevent diseases, and recommend data-based pond management systems for the benefit of shrimp and fish farmers.
Develop and execute advocacy strategies to influence and shape regulatory policies, working collaboratively with internal stakeholders and government entities.
What you will need to be succeed :
Bachelor degree of law/ International Relations/ Politics

2+ years experience at the same position

Demonstrated understanding of state and local political and legislative processes

Strong analytical and independent problem-solving skills; sound judgment and strong collaborative decision-making skills

Strong verbal and written communication skills and strong ability to articulate concepts and strategies effectively

Strong organizational skills and project management experience

Excellent relationship-building skills

Ability to work remotely or mobile working to travel to different locations, adapting to the needs of engaging with regional government entities and officials in various regions.