Electrify Your Career: Join Elonroad as an Electrical Assembler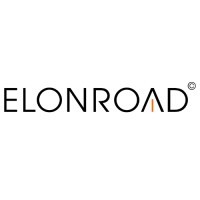 Elonroad
Other Engineering
Dubai Production City - Dubai - United Arab Emirates
Posted on Monday, July 24, 2023
Operations & Production
·
Elonroad HQ
Electrify Your Career: Join Elonroad as an Electrical Assembler
Do you share our vision of electrifying the transport sector for everyone? Do you want to do something that hasn't been done before? Join us and create the company that paves the way for the future.
At Elonroad, we want to lead the way in the green transition with our technology. As societies and industries electrify, a new approach to charging is both essential and unavoidable. This led us to develop and build electric roads, with the aim of transforming the way charging is done globally.
The role & You
Today, we have a manual in-house production at our premises in southern Lund, which we aim to gradually scale up to mass production. As an electrical assembler with us, you will not only be part of an exciting journey, but also contribute to how our organisation develops going forward. So even though it's a plus that you've got some experience in production, manufacturing companies, and/or final assembly, we're really looking for the right person in terms of attitude, values, and drive.
You're someone who's street smart, goal-oriented, and have a willingness to learn and grow as we expand. The opportunity to be part of this journey is what really excites you! This role is a good fit for you if you're someone who's built your own computer, bike, or terrace. You're curious and like to find out and understand how everything works. We believe that to be right fit for this role you also have:
B - driver's licence.
A good level of English
Experience with soldering
A good understanding of electronic components
It's a plus if you have:
Done military service (lumpen), backpacked abroad or equivalent
Are familiar with the Lean methodology
BE / C / CE - driver's licence.
A2-3 and / or B1, B2, B3, B6 forklift licences
'EIP' and 'Högvoltstekniker' certifications
At Elonroad, you'll be joining a small but dynamic team of passionate individuals with diverse backgrounds, perspectives, and expertise. Together, we're tackling complex challenges and overcoming obstacles as we create something that's never been done before. We pride ourselves on being an inclusive workplace where everyone feels valued, respected, and safe to share their ideas. Collaboration is at the heart of what we do, and we're committed to fostering a culture of innovation where everyone's voice is heard.
If the above sounds exciting and challenging, please send us your CV with a couple of lines why this is the right role and company for you.

Team

Operations & Production

Role

Production assembly

Locations

Elonroad HQ
About Elonroad
At Elonroad, we are on a mission to revolutionise transportation and drive the shift towards sustainable mobility. We understand that the limited range and high costs associated with traditional electric vehicle batteries have hindered widespread adoption of clean transportation solutions. To address this challenge, our founder, Dan Zethraeus, had a groundbreaking idea while driving in the snow. He envisioned a rail system embedded in the road that could conduct electricity to charge electric vehicles while in motion, eliminating range anxiety and the need for lengthy charging stops. With his background in electrical engineering, Zethraeus built the first prototype using his children's Lego bricks.
Today, we are at the forefront of transforming transportation with our electric road system that caters to all electric vehicles, whether it's a parked car, a long-haul truck, or a family vehicle. By embracing our solution, drivers can bid farewell to cables, eliminate the waiting time for charging on the go, and embrace range happiness. Our vision is to be the enabler for sustainable transportation, redefining the conditions for electrified transportation and offering a more convenient and eco-friendly alternative.

Operations & Production
·
Elonroad HQ
Electrify Your Career: Join Elonroad as an Electrical Assembler