Elonroad is looking for a Head of Finance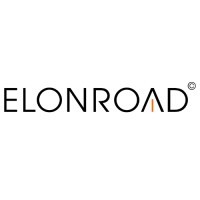 Elonroad
Accounting & Finance
Posted on Monday, August 21, 2023
Elonroad is looking for a Head of Finance
A great opportunity to build an international company from the ground up. Shape Elonroad's financing roadmap and see how far we can go with infinite range!
Do you share our vision of electrifying the transport sector for everyone? Do you want to do something that hasn't been done before? Join us and create the company that paves the way for the future.
At Elonroad, we believe that the green transition cannot wait, with technology playing a key part in the creation of a sustainable planet. As societies and industries electrify, a new approach to charging is both essential and unavoidable. This led us to develop and build electric roads, with the aim of transforming the way charging is done globally.
Today, we're a small but growing team of dedicated individuals with varying backgrounds, perspectives, and expertise. Together, we solve complex problems and tackle obstacles that come with creating something that hasn't been done before. Elonroad is an inclusive workplace, which we're proud of and are keen to keep as we continue to grow. Collaboration is at the heart of what we do, and we're building a culture where everyone feels safe to come up with new ideas and share opinions.
The role
As the Head of Finance at Elonroad, you will be a core member of the team, and will work closely with our CEO and leadership team, building our organisation as we grow and expand internationally. This role will be up to the successful candidate to shape as we grow and develop as an organisation, with significant development opportunities.
Work alongside our CEO to shape Elonroad's financing roadmap, which will be a mix of equity and non-dilutive financing
Build annual budgets and multi-year financial models that reflect Elonroad's strategic and operational goals
Actively and responsibly drive down our COGS against annually set gross margin targets
Lead all non-dilutive financing projects, including applying for funding and associated reporting
Support all aspects of equity financing projects
Support our leadership team on all aspects of finance related operations, including Elonroad's international subsidiaries
Structure and deliver monthly, quarterly, and annual financial reports to our investors
In this role, you'll report to our CEO. Elonroad is located in Lund.
Who are we looking for?
We're looking for someone who's passionate about electrification and driving sustainable industry change. As a person, you're a structured problem solver with strong analytical skills. We believe that you're street smart, curious, ambitious, are focused on results, and on getting things done.
You are a team player and self-starter with at least 5 years of experience in a finance role in a fast-growing company. Your proven track record includes both day-to-day financial management, as well as strategic financial planning and execution. Experience in structuring and reporting on non-dilutive financing instruments to finance CAPEX is a strong plus. Your background might include corporate finance, financial modelling and control, accounting, public financing, management consulting, but perhaps also other experience. You also:
Are diligent and detail-oriented, with a passion for structure and clarity to all aspects of your job. Your proven track record demonstrates your ability to thrive in a fast-paced environment, whilst not losing sight of important details.
Have experience working with OKRs or a similar management framework and are comfortable with a high pace of delivering on agreed-upon targets.
Why join Elonroad?
With us at Elonroad, you'll have the opportunity to be part of something unique and help building a growing company from the ground up. The problem we're trying to solve (the electrification of the transport sector) is both immense and challenging, but also engaging and rewarding. You'll have the opportunity to work with something that truly makes an impact on the green transition on a macro scale. Besides, we have on-market salaries, pension, wellness benefits, and employee stock options.
Team

Finance

Role

Head of Finance

Locations

Elonroad HQ
About Elonroad
At Elonroad, we are on a mission to revolutionise transportation and drive the shift towards sustainable mobility. We understand that the limited range and high costs associated with traditional electric vehicle batteries have hindered widespread adoption of clean transportation solutions. To address this challenge, our founder, Dan Zethraeus, had a groundbreaking idea while driving in the snow. He envisioned a rail system embedded in the road that could conduct electricity to charge electric vehicles while in motion, eliminating range anxiety and the need for lengthy charging stops. With his background in electrical engineering, Zethraeus built the first prototype using his children's Lego bricks.
Today, we are at the forefront of transforming transportation with our electric road system that caters to all electric vehicles, whether it's a parked car, a long-haul truck, or a family vehicle. By embracing our solution, drivers can bid farewell to cables, eliminate the waiting time for charging on the go, and embrace range happiness. Our vision is to be the enabler for sustainable transportation, redefining the conditions for electrified transportation and offering a more convenient and eco-friendly alternative.

Elonroad is looking for a Head of Finance
A great opportunity to build an international company from the ground up. Shape Elonroad's financing roadmap and see how far we can go with infinite range!