CUSTOMER DELIGHT MANAGER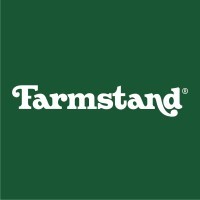 Farmstand
Job Functions:
Marketing & Communications, Sales & Business Development
Employment Types:
Full-time
Compensation:
30 – 35 GBP per year
REQUIREMENTS
Exceptional communication and people management skills. We value this most above experience level. We have a distributed team (full-time and part-time) all with different talents, constraints and schedules.
A creative problem solver.
Track record of driving continuous improvement - getting ideas out there and finding the most efficient way of delivering results.
Proactive.
Able to get things done fast. Willing to dig-in, research and find a way around any challenge autonomously when it's needed.
Customer obsessed.
Ability to champion the customer experience. You will learn and understand what problems our customers are having, and propose practical solutions to those problems.
Analytical.
Comfortable with data. Highly analytical with a focus on making data-driven decisions to drive growth, perhaps you even know some SQL to help make your analysis faster? If not, we can teach you this as finding the right person with the right values and behaviours is most important to us.
Understands "The Lean Startup" approach.
Experience in a rapidly evolving "fail fast" culture, seeking early value delivery from all product development.
Desirable: Experience working for a D2C (direct to consumer) ecommerce business.
WHAT THE JOB INVOLVES
You'll have the chance to make a huge impact on product development for Farmstand, identifying and focusing on what you believe will deliver the greatest value to our customers.
You'll also look at how we can create profitable behaviours from our existing customer base, and improve their retention.
We don't have a large existing user base yet (but we are building one) so the initial focus will be to design and lead a customer experience function that seeks to gather insights, and translate these into product development and product improvement workstreams.
You will establish and manage detailed journey maps for every phase of the customer journey, identifying pain points/moments of truth, and work with colleagues to define a prioritised roadmap of experience improvements.
You will be the direct link between us and the customer - this will involve daily interaction with our customer base via social media, email and speaking on the phone (as we like to talk with our customers as much as possible to get feedback to help us make our product better).
Whether a test wins or doesn't, we value learning. You will analyse performance and feed learnings back to the senior team.
You will need to execute not just plan. We are a small team and everyone needs to be hands on. In time as the business grows you will need to develop, train and lead a team of customer service experts to ensure we always deliver exceptional service and value to our customers.