Quality Auditor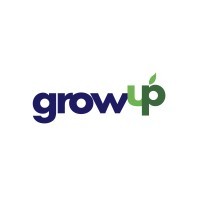 GrowUp Farms
Quality Assurance
United Kingdom
Posted on Friday, April 21, 2023
Description
Your Role
As the Quality Auditor you will work at the heart of the manufacturing operation, where you will be supporting the site in producing delicious food products by providing first-hand quality & technical support, ensuring site compliance in day-to-day tasks.
The position is a blend of supporting the teams in ensuring the site is conforming to customer and BRCGS standards and handling daily quality checks.
Compliance
Ensure compliance to BRCGS and Retailer Standards and ensure all procedures & policies within the Food Safety and Quality Manual are adhered to
Responsible for complaint investigations, technical data gathering
Conduct daily inspections to include GMP, glass, wood and other physical audits and support the team for improving standards
Ensure checks, such as temperature & weighing equipment, are carried out as per procedures
Provide data for KPI capture
Day to day
To ensure and inspect all finished products are produced, packed, and labelled per customer requirements. Ensure paperwork accuracy.
To ensure CCPs, traceability systems for inputs, work in progress and finished products, and all other process control parameters are being followed throughout the site, suitably monitored and under control, and provide the relevant training
To follow the appropriate regime for the microbiological testing of product and environment by dealing with external laboratory and be responsible for the monitoring, update, and an analysis of the sampling plan (microbiological, Environmental, water)
To maintain appropriate regime for shelf-life, customers testing, laboratory testing, and ensure that accurate records are maintained
To develop and assist the Grower Manager to maintain systems for monitoring the specification of inputs and packaging material intake, ensuring quality standards and specifications are maintained
To lead investigations with the relevant team and root cause analysis for all non-conformances and customer complaints
Health and Safety and Food Safety
Meet all personal and role responsibilities as required under the company health and safety at work policy, and HACCP
Work in safe manner to eliminate personal risk and risk to others
Work as a role model when conducting your duties
Support and promote an active Food and Safety Culture
Address or report any hazard observed immediately, health or food related
Ensure correct PPE is always worn by the team
Maintain personal hygiene to a high standard
Immediately investigate & report any workplace incidents
Requirements
Key Competencies
Excellent communication skills both written & verbal
Self-motivated and organised
Problem solving
Good relationship building abilities and influencing skills, strong team player
Attention to detail
Proactive attitude
Results focused
Experience of implementing procedures and work instructions within Quality Management Systems
Good level of numeracy
IT literate: able to produce documents and reports to support communication with clear justifications
Benefits
What's in it for you?
Be part of a great business – you will be onboard one of the fastest growing and most exciting businesses in the vertical farming industry
Recognised as one of the Sunday Times Best Places to Work 2023.
Be part of a great team – you will work with and learn from a friendly, smart, growing, and passionate team who care about each other and the business
Grow yourself – a chance to develop yourself and make the role your own as the business and team builds, broadening your knowledge and capabilities to push you to the next level
Share our passion for driving change for good – sustainable production is at the heart of what we do and our B Corp status
Package
salary £24000 - £27000 DOE
4 on 4 off shift pattern; 0700-1815
20 days holiday
Enhanced maternity and paternity leave
Pension
Employee benefits programme with Bravo Benefits