Lead Data Engineer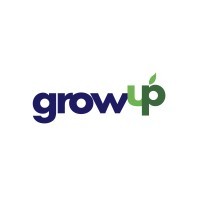 GrowUp Farms
Software Engineering, Data Science
London, UK
Posted on Thursday, May 18, 2023
Description
If you eat, sleep and breathe data, you've got a passion for food and want to be part of building the UK's sustainable food system then we should definitely have a chat. We're on a mission to apply knowledge and science to grow the right plants, in the right place, in the right way. At the heart of that mission is great food and the data that dreams are made of.
We are looking for a data leader that inspires and empowers other mid-level and junior data engineers. You are driven, passionate about data and enabling stakeholders to access high quality data and importantly, always willing, and curious to learn new things. You are a pro-active team member with strong interpersonal, organisation and management skills. You can independently, prioritise effectively and deliver to deadlines within specific timescales.
You will be joining the Data Team and creating tools to meet our business needs. This role will report to the Head of Data, and you will work closely alongside the R&D and Operations Teams. The role is hybrid, so 3 days a week working remotely, and the rest of the days at either of our Support Offices in London or Leaf Lab in Cambridge.
How to Apply:

If you are ready to take on this exciting opportunity as a Lead Data Engineer and contribute to the success of GrowUp, please submit your CV and a cover letter highlighting your relevant experience and why you believe you are the ideal candidate for this position. We look forward to reviewing your application!
Requirements
Your areas of knowledge and expertise that matter most for this role:
Experience with designing data platform architectures.
Extensive experience with building and orchestrating ETL pipelines.
Extensive experience with creating data models and schemas.
Extensive experience with data security and governance.
Extensive understanding of storage and processing technologies.
Extensive experience with structured, semi-structured and unstructured data.
Experience with building SQL warehouses.
Familiarity with feature engineering and ML pipelines.
Leadership experience leading other data engineers.
Stakeholder management.
All the responsibilities we will trust you with:
Design data platform architecture.
Lead the building, maintenance and enhancement of our data platform that will serve all the company's departments: R&D, farm operations, sales, marketing, finance, human resources.
Ensure only the highest quality data lands in the lake/warehouse.
Create, maintain and update data models across the company.
Understand business requirements from stakeholders and ensure data is ready to be consumed for ML and BI purposes.
Build and maintain a strong relationship with business stakeholders and promote a data culture throughout the company.
Build a team of data engineers and always look to improve the team's skillset.
Benefits
What's in it for you?
Be part of a great business – you will be in one of the fastest growing and most exciting businesses in the vertical farming industry.
Recognised as one of the Sunday Times Best Places to Work 2023.
Be part of a great team – you will work with and learn from a friendly, smart, growing, and passionate team who care about each other and the business.
Grow yourself – a chance to develop yourself and make the role your own as the business and team builds, broadening your knowledge and capabilities to push you to the next level.
Share our passion for driving change for good – sustainable production is at the heart of what we do and we're on the journey to B Corp certification.
Package
Competitive base salary
Annual bonus based on company, team, and personal performance.
Employee incentivisation scheme.
25 days holiday.
Income Protection
Employee Health Scheme provided by Vitality at Work.
Enhanced maternity and paternity leave.
Pension (5% employer contribution)
Employee benefits programme with Bravo Benefits.
Cycle to Work Scheme
About Us
We bring customers food that doesn't cost the earth.
We're a leading UK vertical farming company who have spent almost a decade growing salads at three vertical farms, bringing customers restaurant-quality leafy greens that stay fresher for longer. Salads are just the tip of the iceberg – our future is more farms, more crops, and the technology to make vertical farming the norm.
We're passionate about getting people to rethink their salads and delivering healthy, affordable, British-grown food to more customers, with a lighter environmental footprint and a more resilient year-round supply chain. We bring purpose and impact to the fresh produce category and expect a transformational impact over the next decade as we add in new crops.
We are a fast-growing dynamic team, that cares passionately about what we're doing. We're interested in people who want to help turn food production on its head, who are naturally entrepreneurial, commercial and relentless to make it happen.
We have developed industry-leading technology integrated with renewable energy to drive down the costs and carbon footprint of vertical farming while cutting down on food waste in the supply chain and at home. Our fourth farm is now operational in Sandwich, Kent and began delivering its first harvest of ready-to-eat salad leaves to U.K. supermarket shelves earlier this year.
Our team is the most valuable part of our business – our success is defined by the hard-working, brilliant and enthusiastic people we employ. Our recruitment process and employment decisions are based on our business needs, job requirements and individual qualifications. We provide equal employment opportunities to all applicants without regard to race, colour, age, religion, gender, sexual orientation, national origin or disability status. We don't tolerate discrimination or harassment based on any of these characteristics and we encourage all suitable applicants to apply for open positions.