UI Engineer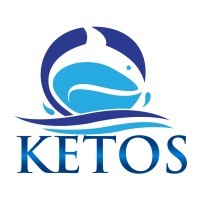 KETOS
Design
Remote
Posted on Wednesday, October 5, 2022
Who We Are
KETOS is ushering in a new era of understanding around one of the most fundamental, critical elements of life: water. Our goal is simple: to improve water quality, safety and conservation – and enhance healthcare on a global scale. We do this by providing the tools and insights needed to optimize water usage, ensure resource efficiency and provide water safety assurance – and by making these tools accurate, affordable and accessible.
Our blend of innovative patented hardware with an intelligent interactive software fabric provides predictive and actionable insights through data analytics. These make up the core elements of the KETOS platform – and lead to the smart water data needed for smart irrigation, industries and cities.
Job Summary/Objective
KETOS is looking for an experienced UI Engineer to lead and participate in designing, implementing, and supporting KETOS innovative IoT hardware. This connects to the Cloud (AWS) for actionable water analytics with predictive insights on water management and monitoring water contaminants.
Key Responsibilities
Conduct testing of completed applications, websites and software to Assess user experience
Create surveys for research through various social media platforms to gather feedback on user's ease of use and incorporate the findings in the development
Build storyboards to conceptualize designs and convey project plans
Seek to enhance the user experience by creating seamless navigation through various digital programs and interfaces
Use coding to develop the aesthetics implemented within a website or product, from the layout menus and drop-down options to colors and fonts
Combine interface design concepts with digital design
Develop overall concepts for improving the user experience within a business webpage or product, ensuring all interactions are intuitive and convenient for customers
Collaborate with back-end web developers and programmers to improve usability
Requirements
Experience with Angular, Ionic, RxJS, Capacitor/Cordova
3-5 years of demonstrated experience in creating and implementing UI development
Detailed experience with coding and the ability to troubleshoot and analyze websites using HTML, CSS, JS and similar technologies.
Continued education and research into UI development trends and current design strategy and technology
Professional written and interpersonal skills
Ability to prioritize and manage multiple milestones and projects efficiently
Advanced problem-solving skills and the ability to optimize code for the best possible outcome
Experience creating code to specific needs and requirements
Ability to work effectively in a collaborative environment to create top-performing interfaces
All qualified applicants will receive consideration for employment without regard to race, sex, color, religion, sexual orientation, gender identity, national origin, protected veteran status, or on the basis of disability.