Sr Hardware Systems Engineer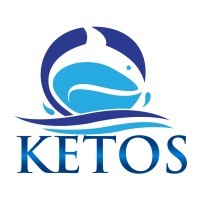 KETOS
Software Engineering, Other Engineering
San Antonio, TX, USA
Posted on Saturday, February 4, 2023
Who We Are
KETOS is ushering in a new era of understanding around one of the most fundamental, critical elements of life: water. Our goal is simple: to improve water quality, safety and conservation – and enhance healthcare on a global scale. We do this by providing the tools and insights needed to optimize water usage, ensure resource efficiency and provide water safety assurance – and by making these tools accurate, affordable and accessible.
Our blend of innovative patented hardware with an intelligent interactive software fabric provides predictive and actionable insights through data analytics. These make up the core elements of the KETOS platform – and lead to the smart water data needed for smart irrigation, industries and cities.
Job Summary/Objective
KETOS is looking for a highly motivated, independent, and responsible Systems Engineer to be part of our dynamic and diverse Hardware Development group. This position requires embracing challenges and making a difference in a fast-paced Hardware Development environment.
Key Responsibilities
Understands and conveys full electromechanical diagnostic system function and operation (Mechanical, Electrical, Software, Firmware)
Administers and improves design control procedures, from feasibility to market
Leads system concept creation, evaluation and selection
Establishes and manages system requirements, requirements tracing
Performs system level engineering and reliability verification: establishes test protocols, performs and manages test execution, authors and publishes test reports
Leads and executes risk management: failure mode and effect analyses (FMEA) and safety testing
Oversee the development and documentation of cost effective assembly and test processes
Plans, coordinates and executes assembly and test process validation internally and with contract manufacturers
Utilizes and improves supplier quality infrastructure, processes and systems
Leads multi-disciplinary Root Cause Analysis (RCA) for complicated system failures
Provide technical support to field deployment teams during service and deployments, upon escalation
Advises on system operation sequence optimization
Requirements
Broad knowledge and experience with complex electromechanical systems
Experience with motion systems incorporating steppers, servos, valves and encoders
Technical system feasibility assessment as an input to product design and development
Experience operating within a design control process, for at least two marketed products or accessories, from feasibility to manufacturing
Experience achieving compliance to IEC 60601 or equivalent industrial safety standards
Experience designing verification testing for electromechanical systems
Demonstrable experience performing efficient multidisciplinary FMEA and performing safety testing
Ability to lead multi-disciplinary engineers in support of system design
Application of Root Cause Analysis techniques and tools
Comfortable procuring and utilizing troubleshooting test equipment such as oscilloscopes, signal generators, power supplies, etc
Can follow written computer C-code and python scripts and make minor modifications for debug purposes
Excellent written and oral communication skills
High attention to detail and expert organization skills
Proven ability to manage and direct activities for engineering technicians
At least 5 years of relevant industry experience
Preferred Skills/Experience
Experience with verification testing of fluidic systems
Experience with electrochemical and chemical analysis methods, instrumentation and techniques
Intermediate electronic logical design capability and experience
Knowledge and practical application of Statistical Process Control (SPC)
Practical reliability engineering knowledge and experience: Highly Accelerated Life Testing and Highly Accelerated Stress Screening (HALT/HASS), AQL Certification
6+ years of relevant industry experience