AM 2 - Logistics ( Exports & Imports)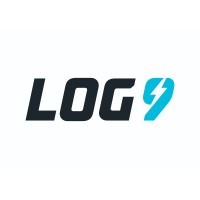 Log 9 Materials
Operations
Bengaluru, Karnataka, India
Posted on Friday, May 12, 2023
About Log9


Log 9 Materials develops advanced energy storage technologies from electrode materials, cell to pack level. Our Rapid Charging Battery packs solve the challenges in adoption for the 2W, 3W and other electric vehicle platforms while our Aluminum Fuel Cell technology is targeted towards the electrification of long haul, heavier vehicles.
Electrification of vehicles, especially for commercial use ranging from 2W, 3W to LCVs to HCVs will not only have a significant positive impact on the environment, but it will lead to huge cost savings as well. Based on our technology expertise, we have raised $15+ M from credible investors such as Amara Raja Batteries, Sequioa Capital, Exfinity Ventures and others.
Log 9 team stands for Innovation, Intellect, Integrity, Initiative and Individual Growth. Hence, we are looking for people who identify with the same set of values. This will be unique opportunity to work at the cutting edge of technology in India, building solutions to solve global EV and energy storage challenges.
Roles And Responsibilities

Maintain control and ensure regulations to all import and export processes
Monitor work according to Corporate and Governmental policies and evaluate all-new custom requirements and supervise regular Import-Export operations according to standard procedures of Log9.
Obtain all required import permits and export licenses for all Imports and Exports.
Coordinate with marketing and sourcing department to establish an efficient import-export classification and prepare most efficient tariff implications.
Provide an efficient interface with freight forwarders and administer all freight logistics and provide optimal level of customer services, support to production activities and resolve all shipment issues.
Perform all record-keeping processes and maintain detailed documentation for all consignments.
Evaluate all items for import and ensure accuracy in all values and collaborate with custom brokers (CHAs and Custom Consultants) to provide clearance of all imports and maintain required documents.
Keep track of all import-export consignments in case of internal and external audit on all import and export documents on regular basis.
Monitor and provide response to all custom inquiries and requests and obtain required product certifications for all export and import products for custom clearance.
Collaborate with various departments and obtain all certification documents and ensure compliance to all import and export policies and perform regular audits on all broker activities.
Maintaining a repository of all resources that are utilised for the efficient functioning of Log 9 operations and building and maintaining strong and valuable long-term relations with them.
Collaborating with all internal departments to maintain an Efficient and seamless Supply chain process.
Planning according to the forecastable requirements of the internal teams to match the timely execution of such deliverables.


Qualifications And Educational Requirements

Prior work-experience in the field of Import-Export
BTech. /MTech. /MBA (Any Background) - Tier 1 Educational Institutions preferred
2-4 years of relevant experience


Skills Required

Negotiation and Sharp Analytical skills
Vendor management
Understanding Governmental policies and exploring ways to avail them
Team management, Work management and good communication skills
Experience of customs and imports-exports


Why should you consider Log9

Unlimited Leaves round the year – No questions asked. We call it the TRUST Policy.
NO PROBATION PERIOD – You are a confirmed employee from DAY 1
Health Policy that covers You, Your Spouse, Kids and your Parents as well.
A work culture that offers not just professional growth but personal growth as well. You will be eligible for an additional Education allowance.
Have direct access to our Chief Entertainment Officers in the campus (Buzo, Rosie & Rapid) – They have an open door policy, provided you give them unlimited belly rubs
Something you should explore:https://www.linkedin.com/company/log9materials/
Log9 Slice Of Life: https://www.youtube.com/watch?v=d53pmPMvIuU
Log9 Bangalore Head Office: https://www.youtube.com/watch?v=0sAon1JE5VA