3D Modelling & Drafting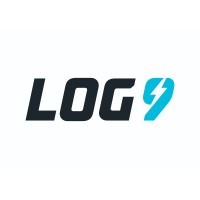 Log 9 Materials
Bengaluru, Karnataka, India
Posted on Friday, May 12, 2023
About Us:


Log9 Materials is on a mission to make global energy 100% clean from cradle to gate. With its core competence in Graphene nanotechnology, Log9 strives to develop advanced energy storage technologies from electrode materials, cell level to pack level.
The Rapid Charging Battery technology developed by Log9 solves the challenges in adoption for the 2W and 3W electric vehicle platforms while the Aluminum Fuel Cell technology is targeted towards the electrification of long haul, heavier vehicles.
This is a design and prototype engineer role specifically worked under plastic Injection molding
The candidate will be part of the new product development team. The candidate has to work on conceptualization, prototyping and scale manufacturing of plastic parts required as part of battery pack assembly or associated products.
Requirements:

Mandatory Skills

Excellent knowledge in engineering design
Has more than 5 years of experience in developing plastic, metal parts from scratch.
Hands on knowledge on manufacturing aspects of Injection molding process.
Good understanding of Design for Manufacturability (DFM), Design for Assembly (DFA) specially on plastic parts.
Advanced level knowledge in mold flow analysis.
Advanced knowledge in engineering plastic material properties.
Knowledge on rubber and silicone sealants is added advantage.
Knowledge on critical to quality requirements for plastic part development.
Should have the ability to conduct 2D drawings quality review for plastic parts.
Injection molding supplier identification and management at production stage.


Additional Skills

Engineering fundamentals in designing the product/part to meet specific requirements.
Able to create Engineering BOM, Technical presentations etc.
Meeting the Quality Procedure/Standards for CAD Design of Components (assembly & part Level).
Maintaining the Time records, data Management & project Details.
Working Knowledge of design documents DFMEA, DVP, Reliability Matrix, GD&T.
Should be able to create part and assembly drawing ins solidworks.
Assist in creating product level DFMEAs and interface DFMEAs.
Assist in driving new designs concepts from beginning to production
Assist in the development of validation test plans to ensure design changes meet internal and customer requirements
Support the final assembly site to ensure proper integration of the battery into the final system
Rigorous failure analysis, root cause analysis, corrective action and communication to the cross
Past exposure towards Battery related product development cycles from design to manufacturing


Skills Required:

Qualification: Btech in Mechanical / Plastics / Sheet metal . Diploma from Tool development institutes is added advantage.
College preferences : CIPET
Organization preference: TVS, Volvo, Toyota Gosei, TAFE, Mastercraft, Amaraja, Exide, Sun Mobility,
Min 5+yrs experience


Why should you consider Log9

Unlimited Leaves round the year – No questions asked. We call it the TRUST Policy.
NO PROBATION PERIOD – You are a confirmed employee from DAY 1
Health Policy that covers You, Your Spouse, Kids and your Parents as well.
A work culture that offers not just professional growth but personal growth as well. You will be eligible for an additional Education allowance.
Have direct access to our Chief Entertainment Officers in the campus (Buzo, Rosie & Rapid) – They have an open door policy, provided you give them unlimited belly rubs
Something you should explore: https://www.linkedin.com/company/log9materials/
Log9 Slice Of Life: https://www.youtube.com/watch?v=d53pmPMvIuU
Log9 Bangalore Head Office: https://www.youtube.com/watch?v=0sAon1JE5VA