Scientist-Materials Development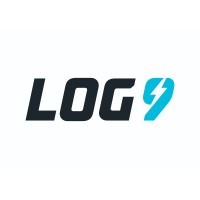 Log 9 Materials
Bengaluru, Karnataka, India
Posted on Friday, May 12, 2023
JD-
Scientist-Materials Development


Log 9 Materials
is using its core competence in Graphene nanotechnology to develop advanced membrane technologies from nano-materials.
Our
graphene based membrane
solve the challenges at an industrial scale for the removal of various pollutants from these polluted water in industries.
Filtration division of Log 9 Materials is developing novel membrane materials and membrane processes for sustainable chemical separations without the use of heat. Log 9 Materials is disrupting the energy-intensive chemical separation processes through the introduction of novel chemical-resistant nanofiltration membranes. Log 9's sustainable process facilitates less energy consumption by substantially reducing global energy use, emissions, and pollution. We are currently working on to fabricate robust nanofiltration membranes for Oil/Water separation and design membrane systems for petrochemical and fine-chemical industries.
In this endeavour, we are building a team of Engineers and Technocrats to make
India energy Independent.


Log 9 team stands for
Innovation, Intellect, Integrity, Initiative and Individual Growth
. Hence, we are looking for people who identify with the same set of values.
Unique chance to work at the cutting edge of technology in India, building solutions to solve global energy challenges.


Role Summary


As a Scientist-Materials Development at Log 9, you have the opportunity to develop membrane technologies and grow with the company.
Responsibilities

Manage and perform R&D activities on membrane development using nanomaterials
Improving material performance by studying structure-property relationship through various characterization techniques
Able to perform all stages of a research project from ideation, designing & performing experiments, sample characterization & data analysis
Identifying problems & limitations with existing material system and applying technical expertise & analytical thinking to come up with better alternatives
Foresee the challenges in scaling up of the developed lab processes; support the transfer of technology from lab scale to pilot plant and finally to commercialization
Perform material screening and compatibility study
Perform data analysis, and reporting (presentation and report writing)
Support membrane testing and membrane characterization (MWCO, conditioning, and etc)
Initiate project to improve quality, cost, and yield by using design of experiment, root cause analysis etc.
Train and mentor staff such as junior researchers and intern


Requirements

PhD in engineering (Chemical, Material, Mechanical, and any other relevant disciplines)
Min 2-3 years of experience in membrane fabrication, module design, membrane testing, and system design is an advantage.
Strong knowledge in polymer and material compatibility.
Project management and data analysis skills.
The ability to use engineering design and simulation software is a plus.
Team player and highly motivated. Able to work collaboratively and as a team.
Hands-on and able to lead the project.
To apply: please send a cover letter outlining experience and qualifications as well as your CV quoting "Scientist- Materials Development".
We thank all applicants in advance for their interest; however, only shortlisted candidates will be contacted.