Executive/Assistant Engineer - Design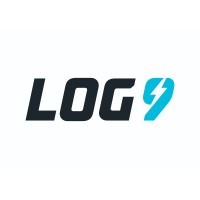 Log 9 Materials
Design
Bengaluru, Karnataka, India
Posted on Friday, May 12, 2023
About Us:


Log9 Materials is on a mission to make global energy 100% clean from cradle to gate. With its core competence in Graphene nanotechnology, Log9 strives to develop advanced energy storage technologies from electrode materials, cell level to pack level.
The Rapid Charging Battery technology developed by Log9 solves the challenges in adoption for the 2W and 3W electric vehicle platforms while the Aluminum Fuel Cell technology is targeted towards the electrification of long haul, heavier vehicles.
Roles and Responsibilities:


As a Mechanical Design and development engineer, you will be responsible for all the mechanical & electrical components lithium ion-based Energy storage systems. Your role will involve design and optimization of the Battery packs for excellence and reliable production.
Responsibilities:

Energy storage lithium-ion battery Packaging, Design and Development/ESS.
Design Documentation (2D Drafting), Standard BOM preparation (Part and Assembly Level), Analysis and cost Optimization.
Structural and Thermal Designing of the battery pack and other auxiliary Electrical systems
Cross functional team Interactions (Design-Development, Manufacturing and Supply chain)
DFMA - Battery pack Systems Engineering.
Assisting the manufacturing and Process team for scale-up of the battery pack production
Liaising with testing agencies for certifications


Qualifications And Educational Requirements

Industrial/Mechanical Design experience in ESS Packaging design and integration (Knowledge on Different types of lithium ion Batteries, Cell Chemistries and Electrical Systems would be an Add-In)
B.E./MTech. in Mechanical Engineering / Electrical systems.
Although 3-6 years of relevant experience would be preferable.


Skills Required

Prior Hands – on Experience in Design and Development of lithium-ion packs, sheet metal (LT & HT) design and subsystems, Electrical and Electronics Packaging, 3D Printing, Sheetmetal Design and Manufacturing processes.
Hands - on experience on Battery packs and inverter systems (Low voltage & High Voltage)
Hands-on experience in Product Design and FEA Software Packages i,e Solid works (Complex Assembly Packaging ) and Ansys.
Demonstrated Skill and Passion for Mechanical design, Prototyping and Manufacturing
Hardware Integration and Problem-Solving ability.
Basics of GD&T
Good Proficiency in Microsoft Office tools
Good Communication Skills
Belief in the concept of Autonomy with Accountability
Adaptable to a fast–paced and rapidly changing work environment
Systematic Detailed Documentation
Cost Management
Time Management
Negotiation and Contract Management


Why should you consider Log9

Unlimited Leaves round the year – No questions asked. We call it the TRUST Policy.
NO PROBATION PERIOD – You are a confirmed employee from DAY 1
Health Policy that covers You, Your Spouse, Kids and your Parents as well.
A work culture that offers not just professional growth but personal growth as well. You will be eligible for an additional Education allowance.
Have direct access to our Chief Entertainment Officers in the campus (Buzo, Rosie & Rapid) – They have an open door policy, provided you give them unlimited belly rubs
Something you should explore:https://www.linkedin.com/company/log9materials/
Log9 Slice Of Life: https://www.youtube.com/watch?v=d53pmPMvIuU
Log9 Bangalore Head Office: https://www.youtube.com/watch?v=0sAon1JE5VA