Data Analyst (IoT)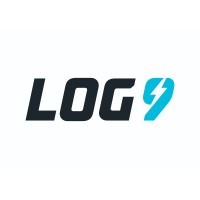 Log 9 Materials
IT, Data Science
Bengaluru, Karnataka, India
Posted on Friday, May 12, 2023
About Us


Log9 Materials is on a mission to make global energy 100% clean from cradle to gate. With its core competence in Graphene nanotechnology, Log9 strives to develop advanced energy storage technologies from electrode materials, cell level to pack level.
The Rapid Charging Battery technology developed by Log9 solves the challenges in adoption for the 2W and 3W electric vehicle platforms while the Aluminum Fuel Cell technology is targeted towards the electrification of long haul, heavier vehicles.
Responsibilities

Analyzes complex business problems using data from internal and external sources.
Provides actionable insight to decision-makers to influence strategy and performance.
Identifies and interprets trends and patterns in datasets to attribute key business drivers.
Analyzes and defines metrics that tie back to business performance and initiatives.
Will be a proponent of test/learn culture by enabling and supporting experimentation.
Generates forecasts, recommendations, and strategic/tactical plans to drive actions.
Creates specifications and generates reports and analysis mapping to business needs.
May provide consultation and lead cross-functional teams to address business issues.
Directly produces datasets and reports for analysis using databases and reporting tools.


Qualifications

Master's or Bachelor's degree in a relevant field of study.
4+ years top tier analyst or consulting experience in business intelligence or analytics.
Experience with customer service or customer operations analytics a huge plus.
Hands-on experience with one or more language(s) used for querying (e.g. SQL, SAS).
Experience with Big Data/Analytics Power BI / R / Python.
Advanced Excel skills including pivot tables, macros, charts, functions, vba modeling
Experience with Tableau or similar BI platform to develop reports and dashboards
Ability to tailor insights to present clearly to technical and non-technical audiences
Experience with delivering analytics recommendations to senior leadership and executive level audiences.
Hands-on to get things done fast and ability to work without continual guidance.
Enquiring mind with ability to recognize inefficiencies and challenge the status quo.
Attention to detail combined with creative thinking.
Excellent written and verbal communication skills.
Superior reporting and editing skills.


Why should you consider Log9

Unlimited Leaves round the year – No questions asked. We call it the TRUST Policy.
NO PROBATION PERIOD – You are a confirmed employee from DAY 1
Health Policy that covers You, Your Spouse, Kids and your Parents as well.
A work culture that offers not just professional growth but personal growth as well. You will be eligible for an additional Education allowance.
Have direct access to our Chief Entertainment Officers in the campus (Buzo, Rosie & Rapid) – They have an open door policy, provided you give them unlimited belly rubs
Something you should explore:https://www.linkedin.com/company/log9materials/
Log9 Slice Of Life: https://www.youtube.com/watch?v=d53pmPMvIuU
Log9 Bangalore Head Office: https://www.youtube.com/watch?v=0sAon1JE5VA