Hardware Design Engineer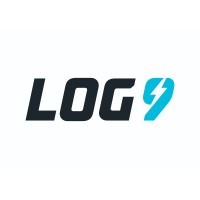 Log 9 Materials
Software Engineering, Other Engineering, Design
Bengaluru, Karnataka, India
Posted on Monday, May 15, 2023
Role & Responsibilities
Design and build hardware for test & validation platforms (ICT/FCT) for battery management systems
Start to finish ownership of hardware from specification to design, prototype, reliability validation and implementation
Collaborate with BMS HW/FW engineering team to successfully to design, validate and deploy testing tools
Develop & implement benchmark & test protocols according to industry standards
Develop and test electronic circuits, digital logic, microcomputer, and analog circuits
Ensure products satisfy UL, CSA, IEC, IEEE, EU, and EN requirements
Handle power electronics, components, circuits and modules
Evaluate and debug circuit design
Build test equipment to qualify electronic modules for production
Ensure prototype of electronic circuits
Prepare product or system layout and detail drawings and schematics
Check engineering test results for application to system developments
Ideal Candidate
Quick learner with the ability to handle multiple tasks simultaneously, maintain focus and adapt to a variety of challenges
Ability to conduct detailed procedures in a time-constrained environment
Familiarity with battery energy storage systems
Experience in smart energy grids
Model and simulate control algorithms for grid-tie energy storage converters
Experienced in using Matlab, Python, BMS, Analog And Digital Circuits, Digital Signal Processing, Schematics, Embedded Systems, Embedded C, Altium, Embedded Linux and PCB
Bachelor's degree from an accredited college/university focused on electrical engineering,
electronics engineering, or related technical field and 2+ years of related experience OR
Masters degree with 2+ years experience required
Minimum 2+ years of experience developing battery systems, BMS, or cells required. Strong technical experience and passion for battery chemistry technology required
Experience applying lithium battery technology to battery modules and packs for full-vehicle high voltage systems required.
Experience and understanding of automotive high voltage DC power systems, including DC/DC converters, battery chargers, electric motors, power distribution, or grounding required.
Knowledge of vehicle-level battery systems, including temperature sensing, current sensing, power switching, fusing, electromagnetic interference (EMI), & electrical connectivity required.