Testing & Validation Engineer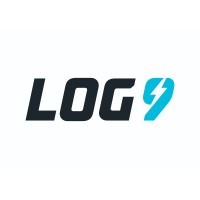 Log 9 Materials
Bengaluru, Karnataka, India
Posted on Monday, May 15, 2023
Role & Responsibilities
Responsible for Integration and testing of Electric 2W, 3W, 4W & CV Lithium ion battery packs
Testing & Validation for Li-ion battery HV and LV packs,
DVP Preparation & execution for Vehicle level and system level
Component level test planning & execution with external test agencies (Vibration & shock test, Thermal performance, Cells, Packs and Modules level testing, Corrosion test, Salt Spray test, Thermal shock, Abuse test, Drop test, Nail penetration test, Coil heating cell test)
Experience in testing the battery packs as per the following standards, AIS 156, AIS 038, AIS 004, ISO-26262, UN38.3
Conducting Homologation and certification test with ARAI, VRDE, GARC, ICAT
Responsible for making checklists for Field Operations.
Support On Site technical team who work with different OEM Customers & issues.
Design Failure capturing and analysis Report
Technical data collection & analysis for field failure analysis and improvements for product stability.
Developing & implementing new test procedures & standards for entire product validation andmake it successful
Component test facility setup, Fixtures developments, Supporting & Follow-up with external test agencies for test strategy and status update to the Management team.
Ideal Candidate
Min 4+ yrs experience
Btech in Mechanical / Electrical
Quick learner with the ability to handle multiple tasks simultaneously, maintain focus and adapt to a variety of challengesAbility to conduct detailed procedures in a time-constrained environment
Familiarity with battery energy storage systems
Experience in smart energy grids