Java Developer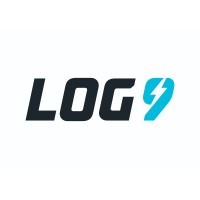 Log 9 Materials
Software Engineering
Bengaluru, Karnataka, India
Posted on Friday, May 19, 2023
About Us:


Log9 Materials is on a mission to make global energy 100% clean from cradle to gate. With its core competence in Graphene nanotechnology, Log9 strives to develop advanced energy storage technologies from electrode materials, cell level to pack level.
The Rapid Charging Battery technology developed by Log9 solves the challenges in adoption for the 2W and 3W electric vehicle platforms while the Aluminum Fuel Cell technology is targeted towards the electrification of long haul, heavier vehicles.
Responsibilities:

Contribute in all phases of the software development life cycle
Write well designed, efficient, testable code
Ensure the best possible performance, quality & responsiveness of the application
Document (draw & write) software architecture & design
Work with a cross functional team to understand the application requirements from a user perspective.
Work in an agile software development environment


Skills / Requirements:

Profound understanding of JAVA Language and debugging techniques
Good understanding of software Design principles
Knack of writing clean, readable, efficient, reusable & reliable code.
Hands-on experience of Core JAVA software development
Good understanding of Object Oriented Design principles
Good understanding of GUI Design patterns like MVC, MVP, etc.
Good understanding of multi-threaded application development


Good to Have:

Hands-on experience of JavaFX GUI framework
Prior experience in developing desktop applications
Experience working with Databases (MySQL, MongoDB, etc.)
Prior experience in automotive domain will be helpful


Requirements:

Min of 2 yrs as a Java developer or a similar projects worked on will be preferred
Relevant Bachelor's degree preferred.


Location of work
: Log9 Materials, Bangalore ( Working from Campus )
Why should you consider Log9

Unlimited Leaves round the year – No questions asked. We call it the TRUST Policy.
NO PROBATION PERIOD – You are a confirmed employee from DAY 1
Health Policy that covers You, Your Spouse, Kids and your Parents as well.
A work culture that offers not just professional growth but personal growth as well. You will be eligible for an additional Education allowance.
Have direct access to our Chief Entertainment Officers in the campus (Buzo, Rosie & Rapid) – They have an open door policy, provided you give them unlimited belly rubs
Something you should explore: https://www.linkedin.com/company/log9materials/
Log9 Slice Of Life: https://www.youtube.com/watch?v=d53pmPMvIuU
Log9 Bangalore Head Office: https://www.youtube.com/watch?v=0sAon1JE5VA