Technical Program Manager-2W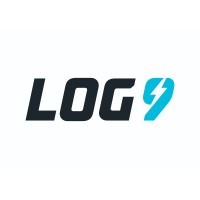 Log 9 Materials
IT, Operations
Bengaluru, Karnataka, India
Posted on Friday, May 19, 2023
Program Manager:

Roles And Responsibilities

Develop Product Requirements Document with features, specifications, and compliance requirements.
Scout gaps in current generation products (internal and external sources) and derive the relevant actions with key stakeholders. Document all improvement areas through a central repository.
Responsible for improvements in current Bill of Materials for performance and cost improvements through minor tweaks
Drive process optimization with engineering and quality team in commercial product to drive productivity improvements.
Monitor all change management areas with timely documentation and relevant approvals.
Collecting and consolidating new product and project's technical requirement, manufacturing compatibility, and cost indication
Preparing and reporting the assessment results to tribe leader for Go/ No-Go decision-making.
Coordinate internal resources and third parties/vendors for the flawless execution of projects.
Ensure that all projects are delivered on-time, within scope and within budget.
Developing project scopes and objectives, involving all relevant stakeholders and ensuring technical feasibility
Ensure resource availability and allocation
Develop a detailed project plan to track progress
Create and maintain comprehensive project documentation
Use appropriate verification techniques to manage changes in project scope, schedule and costs
Measure project performance using appropriate systems, tools and techniques
Report and escalate to management as needed
Manage the relationship with the client and all stakeholders
Perform risk management to minimize project risks
Meets financial objectives by forecasting requirements; preparing an annual budget; scheduling expenditures; analysing variances; initiating corrective actions.


Essential Skills


Min Experience of 5+years as Program Manager
Project management skills
Result oriented, curious & motivated with ability to provide holistic solutions.
Demonstrate a high level of creativity and work ownership.
Educational background, preferably in the fields of engineering for technical project managers
Technical background, with understanding or hands-on experience in EV & Energy storage