PR / Communication Strategist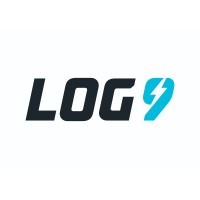 Log 9 Materials
Marketing & Communications
Bengaluru, Karnataka, India
Posted on Monday, May 22, 2023
Role & Responsibilities
Communication Strategy:
Develop and implement comprehensive communication strategies that align with the organization's marketing objectives and strengthens Log9 brand story in the ecosystem.
Identify target audiences and create tailored messaging to effectively reach and engage potential employees, stakeholders and clients.
Determine the most suitable communication channels and tactics to maximize the impact of campaigns and initiatives to target climate and sustainability enthusiasts.
Monitor industry trends and competitor activities to determine and execute communication strategies and maintain a competitive edge.
Public Relations:
Build and maintain relationships with media outlets, journalists, influencers, and industry stakeholders.
Develop and distribute press releases, media pitches, and other PR materials to generate positive media coverage.
Organize and coordinate media interviews, press conferences, and events to promote the organization's brand, founders' vision and key events at Log9.
Monitor media coverage and prepare reports on PR activities, including tracking and analysing results.
Content Creation:
Write compelling and engaging content for various platforms, including blog posts, articles, social media posts, website copy, and marketing collateral on behalf of founders, leadership, and employees.
Conduct thorough research on industry-related topics to ensure accuracy and relevance of content.
Collaborate with cross-functional teams across R&D, product and enabling functions to gather information and insights for content creation.
Ensure all content adheres to brand guidelines and maintains a consistent tone and style.
Content Distribution and Promotion:
Develop and implement content distribution strategies such as SEO to reach the target audience through appropriate channels.
Coordinate with the digital marketing team to ensure content is effectively integrated into marketing campaigns and initiatives.
Monitor content performance and engagement metrics, making data-driven adjustments as necessary.
Brand Reputation Management:
Monitor and manage the organization's online reputation through social media listening, monitoring review sites, and responding to customer feedback.
Develop crisis communication plans and handle PR crises effectively to protect and enhance the brand's reputation.
Collaborate with customer support teams to ensure consistent messaging and a positive customer experience.
Ideal Candidate
Bachelor's degree in communications, Public Relations, Marketing, Journalism, or a related field (master's degree is a plus) with a prior of experience of 4+ years.
Proven experience in communication, PR, and content writing, as a freelancer or marketing /agency environment.
Excellent communication skills across writing and editing skills with a keen eye for detail and accuracy.
Strong knowledge of PR strategies, media relations, and crisis management.
Proficiency in using digital marketing tools and platforms, SEO best practices and content distribution channels.
Strong project management and organizational skills.
Ability to work independently and collaboratively in an agile environment.