Unsolicited Positions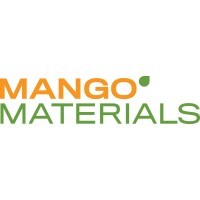 Mango Materials
Redwood City, CA, USA
Posted on Monday, May 29, 2023
Join our team of passionate scientists, engineers, operators and business leaders working to transform the future of our planet. Mango Materials is a certified B Corp and women-led team that is producing and selling biobased, biodegradable materials from waste greenhouse gases – and we want you to be a part of it.
In addition to working with novel technology to help combat climate change and create revolutionary, Earth-friendly materials, Mango Materials team members also enjoy working in an inclusive and collaborative company culture.
We always welcome new members to our team! If we do not currently have an available job which matches your qualifications, please feel free to send an unsolicited application using the link at the end of this post.
Want to know more? Keep reading!
Background on the company and position:
The company is led by a technically oriented team - six of our senior team members have PhDs in STEM. We put the safety and well-being of our people above all other priorities. We love to track and measure. We use a software called Asana to monitor project progress, allocate tasks and communicate across different shifts and locations. We follow detailed standard operating procedures for all research testing, plant operations, and business operations. We keep detailed timecards. We have meticulous naming and version control policies for all electronic files. We record and thoroughly analyze all data and are in constant pursuit to find the best and most efficient way to get things done. We work hard and always seek to work smart.
Mango is in growth mode. Scale-up of this type is a process with many unknowns and surprises, and this position will have the opportunity to help scale a first-of-its kind technology. We are looking for someone to join us on this adventure with an open mind and enthusiasm to get into details. A glass half-full, positive attitude is a must!
Our ideal candidate is/has:
Highly attentive to detail

An overall positive outlook

Ability to organize

Excellent written communication skills

An outside of the box thinker

Comfortable with a fast-paced work environment

and the uncertainty inherent in a start-up company
Want to join us? Here's how to apply:
Please go to https://mangomaterials.bamboohr.com/jobs to apply.
Complete the application profile

Upload a short (less than 100 word) cover letter in PDF format

Include a P.S. with your cover letter letting us know what you would ideally like out of this job

Upload your resume

Answer all the questions on the application profile
Mango Materials is an equal opportunity employer. We celebrate diversity, believe in second chances, and are committed to creating an inclusive environment for all.