Finance Manager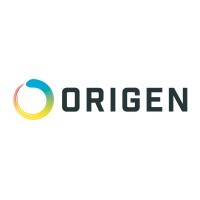 Origen
Accounting & Finance
Remote
Posted on Tuesday, August 1, 2023
Multiple locations
·
Hybrid Remote
We usually respond within three days
Our vision is a simple one: the atmosphere, restored.🌍

Our zero-carbon process reimagines the production of lime, a mineral that naturally removes CO2 from the atmosphere. Used in everything from cement and steel production to water filters, lime touches our lives in many ways, but remains highly carbon-intensive to make. Our technology changes this.

In addition to decarbonizing the lime sector, our zero-carbon lime enables multiple pathways to CO2 removal, and we aim to be the global leader in this space.💚
What you'll be doing.
As you first join the team here at Origen, you'll have a full (and friendly!) induction to help you better understand the business, how it operates, and what is expected from the Finance team. This will include getting set up & familiarising yourself with all our Finance systems, shadowing the processes performed by the FC and/or FD and generally becoming fully integrated within the team.

Once you're up and running, you will be involved with:
Ensuring compliance for the department
FinOPS - Managing day to day of accounts payable, finance operations.
Assisting with annual budgeting exercises
Assisting with the preparation of corp. tax & R&D tax credits
VAT returns
Project Accounting
Maintaining Fixed Asset Register
Developing procedures
Placing Insurance policies
Maintaining Risk Registers
Identifying cost saving opportunities
Assisting with payroll processing
Creating and analysing reports on financial data

For us, this Finance Manager role comes with plenty of development opportunities! You'll get the chance to:
Begin working on Management accounts process, Cashflow forecasting processes etc.
Begin assessing processes and where we can incrementally improve and/or radically improve.
Start helping to build the businesses first Treasury Function.
Start preparing for and eventually leading the annual Statutory accounts process.
Develop with the FD, Finance Function and Personal development goals and begin setting targets and aspirations and working towards them.
What we're looking for.

Can understand and work to relevant accounting rules and/or treatment – or able to quickly interpret rules and apply new treatments and approaches where needed and understand impact to Origen.
Familiar with basic excel formulas typically used within Finance.
Can interpret and present financial data for relevant reports – creative presentation skills aren't necessary; it just must make sense!
A willingness to roll up your sleeves to get the job done, even if it's not in your typical remit.
Proactive in your approach – if you see something we can improve, speak up and make the change!
Detail-oriented and capable of handling confidential information with integrity.
Comfortable in an ever-evolving, and (sometimes!) ambiguous environment; you're not easily phased by iterations to strategy, approach or direction.
Strong cross-functional collaboration skills – this will be crucial as you will be working with diverse colleagues across the business to achieve common goals!
A methodical approach to problem-solving, with the ability to concisely communicate your method and/or findings, continuing to build on our inclusive and results-oriented environment.
Comfortable to challenge others and be challenged yourself, whilst continually developing your knowledge & skills.
Curiosity in our mission – whether this be that you're new to exploring Climate Technology, or have a long-standing passion for sustainability (or somewhere in between!).
What we can offer you.

A competitive salary.
A flexible/hybrid working environment - as well as having access to WeWork offices across the country, we also have:

A project site that you're welcome to visit at any time
A lab space you are welcome to visit

UNCAPPED annual leave
Equity in Origen in the form of stock options
Performance dialogue and reward scheme
Employee Assistance Program
A grown-up work environment, where you're trusted to deliver with no micromanagement
Our values.
We are always on the lookout for talented blue sky doers to join us in our mission to build a cleaner future. For us, people are the key ingredient to restoring the atmosphere; we pride ourselves in having the top 1% of talent who embody and apply our values;
🤔 Curiosity
💪 Persistence
🙏 Collaboration
🔍 Transparency
💚 Simplicity

We truly believe in our people just as much as our mission. We want to be a part of the solution, not the problem - after all, there's no planet B!
Our commitments to ED&I.
Our dedication to Equality, Diversity & Inclusion – Our mission is for the benefit of our planet and everyone who calls it home. That means everyone. The effects of climate change are unequal. Those who are typically marginalised, are often left with the consequences.

At ORIGEN we are focused on creating a fair, equal, diverse and inclusive organisational culture – from our people, to our board, to our partners and supply chain. To us: Inclusion is how we unleash the power of diversity. We strive to foster belonging and empowerment at work. We create a space where difference is included and isn't a barrier. We listen and engage with our diverse communities. And we value teamwork.
Your application.
We value innovation, and we apply to that to all aspects our business.

Because not everybody excels in writing a CV, you'll find that this isn't essential.

Instead, feel free to send us a summary of why you're right for this role and Origen, or a link to an online profile, a video, a slide deck, or any other medium that feels right for you.
Locations

Birmingham, Bristol, London, Manchester

Remote status

Hybrid Remote
Help us to build a better future.
Our Perks & Benefits
🏄🏻‍♀️ Unlimited Holidays

We value that you get more time with your family and friends. Therefore we offer everybody unlimited paid vacation.

🕐 Flexible working hours

We value work-life balance highly, therefore we have flexible working hours.

Share of our growth

We value our peoples efforts and in return share of our growth and success through a bonus scheme and share option.
Our Culture
We're breaking the mould of traditional engineering companies. We are innovative by nature and our culture reflects this.

We are committed to equality, diversity and inclusion. We want our business to represent our innovate nature which in return will allow us to achieve our goals.
Multiple locations
·
Hybrid Remote
Finance Manager
Already working at Origen Carbon Solutions?
Let's recruit together and find your next colleague.