Assistant Manager - Purchase | India | Chakan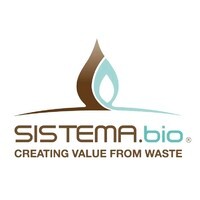 Sistema Biobolsa
Maharashtra, India
Posted on Monday, May 29, 2023
Sistema.bio, creating value from waste.
Sistema.bio believes that the transition to renewable energy, reduction of global greenhouse gas emissions and adoption of regenerative farming are critical to ensure a thriving world for today and for generations to come.
We advocate for a world in which waste is a resource, and farmers are empowered and productive. Smallholder farmers produce over 80% of our food: our technology and services help them be more sustainable, productive and healthy.
We are a leading global social enterprise operating in Latin America, India, and Africa. We provide farmers with financing to access waste-to-energy technology that is easy to install and maintain, includes great after-sales service and a 10 year relationship with every farmer.
We manufacture, sell, install and finance our patented biodigester systems for small and medium scale farmers to convert their waste into economic, health and environmental benefits. Our products are unique for their simplicity of use, durability and quality.
With a team of about 500 people worldwide, we have reached tens of thousands of farms in 30 countries with clean energy & fertilizer, and we are growing fast. We are on a mission to reduce 1% of global GHG emissions and transform food systems!
By the end of 2025, our goal is to have installed biodigesters for a million people with our technology where they lack access to clean, renewable, and cost-effective energy.
Sistema.bio is the 2019 Ashden Clean cooking Awards winner, Schwab World Economic Forum Fellow, United Nations SDG 7 leader. Sistema.bio is a certified BCorp and has been recognized by Buckminster Fuller Institute, Ashoka, Endeavor and many other leading awards, organizations and partners.
You can be a part of this impact story!
Your mission at Sistema.bio:
Reporting to the Purchase Manager you will be responsible to facilitate and maintain relationships between organization and vendors/partners, negotiating contracts, creating standards for the vendors, and Vendor Development.
You'll be in charge of:
Performing the complete product development process.

Researching and developing for process improvement.

Estimating the budget for the various engineering services/products.

Preparing a detailed analysis of the project and submitting it in the form of a report.

Reviewing component design with suppliers to verify cost, feasibility, capability, gauging, and overall conformance to specified tolerances.

Regularly visiting suppliers and supporting in conducting technical supplier audits.

Leading and supporting other assigned procurement initiatives.
More about YOU:
Min 7 years of working experience in a Manufacturing sector with the role in the Purchase & Vendor development Department.
Bachelor's degree in Mechanical Engineering Technology.
Key Experience and Skills:
Adequate knowledge of 2D and 3D Engineering design tools like AutoCAD, CATIA, etc.

Capability to manage multiple projects at the same time.

Problem solving with suppliers/cross dept. during NPD.

Excellent technical skills.

Good oral and written communication skills.
What it is like to work at Sistema.bio
Global company:

At Sistema.bio, you get exposure to working with 3 continents and diverse cultures and people. It's the opportunity to build an international career and grow as an individual!

Passion and purpose

:

Working at Sistema.bio, you work with a very passionate team that believes strongly in working for the social and environmental impact they want to see.

A growing team with growing opportunities:

bio is on its way to double in size in the coming years. This growth will open new roles, new countries and a world of new opportunities! We have a roll-up-your-sleeves culture

where we offer new opportunities for our team members' careers and

aspirations based on their skills, interests and aspirations.

Learning about agroecology and small and medium-scale farmers

:

We make sure that regardless of your background, you get to spend time in the field with farmers and genuinely learn about farming and agroecology in general and its importance.

Work-life balance

:

At Sistema.bio, we know you're at your best when you're rested and healthy. We therefore give you generous holidays options, parental leave, we pay for your health protection and give you options to work remotely when needed and possible.

Gender Equality

: Sistema.

bio is committed to gender equality in the workplace. Thanks to our Gender policies and efforts women represent 57% of the Global team for example, and 27% of our overall workforce. We have flexible hours and expressing spaces for lactating mothers.

A team of Do'ers:

We are a team of doers. You will get a chance to get your hands dirty and learn on the ground up because your ideas and execution matter.
Location:
Factory location Chakan - Pune, Maharashtra, India.
If you still need to see how we solve humanity's most important problems with a lot of passion:
First and foremost, here is some data about how employees feel working with Sistema.bio

O

ur linkedin page

for team and activities updates is another good place to start

Check our

Youtube channel

: you can see testimonials from customers, mini documentaries and videos of our impact

Make sure you watch

CACA

, our prize-winning documentary about how what we do contributes to tackling climate change

bio is recognised as an important player in the fight against climate change:

Science warns against the need to fight climate change

SDGs we participate

in solving

Culture and values

- See more about our values here:

https://sistema.bio/opportunities/

- our

teams are made of diverse people who think and care about the environment, and love solving problems to grow together

Sistema.bio is an equal opportunity employer. We welcome and encourage diversity in the workplace regardless of gender, race or color, ethnicity or national origin, age, disability, religion, sexual orientation, gender identity or expression, or veteran status.