BMS Engineer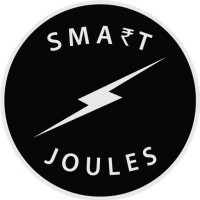 Smart Joules
Mumbai, Maharashtra, India
Posted on Thursday, January 26, 2023
About Smart Joules
Smart Joules is a leader in energy efficiency services with a unique business model that delivers assured savings to its customers
It is an early stage agile, fast-growing company funded by some of the large investors like Asian Development Bank, TATA Capital, Sangam Ventures, Max Industries, Intelleventures, Mr.Saket Burman (Dabur Family), Mr. Nadir Godrej and 5 angel investors

Smart Joules has achieved
35% reduction on total energy consumption across all its clients till date, equivalent to the annual consumption of more than 15 Lakh avg. Indian households
1,13,254+ metric tons of annual CO2-eq. emissions reduction from existing projects
Saved more than INR 133 Crore of energy

Some of its clients includes renowned companies like Apollo, Fortis, CARE, KIMS, Aster, Amneal and LMW
It has presence across 25+ cities throughout India & 1 international partnership in Indonesia
Some Recognitions include: Champion of Change recognition from the Prime Minister's Office & Niti Aayog, 10+ National Awards from Ministry of Power & CII, International Award from German Energy Ministry, Multiple international grants and fellowships, 35+ media coverages

Business Offerings
JoulePAYS: Pay-as-you-save model offering guaranteed energy savings with 0 CapEx and 0 risk for existing buildings and factories
JouleCOOL: Cooling-as-a-service (build-own-operate-maintain-analyse-optimize) model offering sustainable, convenient, quality and economical cooling for new buildings
DeJoule: IoT platform technology with hardware and software to continuously identify and automatically eliminate operational energy wastage
Why should you be a part of Smart Joules?
4X Individual Growth: Very ambitious and goal driven management and team which targets to grow 318 times in next 7-8 years. If you are part of such a team, you will have to grow 4 times.
Market Leaders: The market leader in their business segment in India and soon in the world
Contribute to Environment: You contribute to the environment and society as a whole by being a part of journey to prevent 29 million tons of CO2eq emissions before 2030 by making energy saving simple, substantial and profitable for large buildings and factories
Develop Entrepreneurial Skills: Empowers Each Team Member with a Sense of Ownership, Build a Positive Team and Family Spirit, Get Shit Done, Maintain a High Level of Transparency and Honesty, Be Passionate, Determined and Bold, Pursue Growth and Learning, Be Adventurous, Creative and Open-minded
Develop Cross Functional Skills: You work across multidisciplinary teams and hence, develop your skills across various domains
Stable Business: Although fast growing, Smart Joules is stable with revenue locked in for 7-10 years with highly credit-worthy clients for whom we create disproportionate ongoing value.
Profitable: Company is profitable and more than doubled in last year. Moreover, in the COVID times also it gave increments to its employees.
About the Role: BMS Engineer
Smart Joules' BMS Engineers are responsible for supporting the BMS Managers in BMS design and execution & commissioning of the projects on site with overall execution targets across various project client sites.
Reporting to: Regional BMS Engineer
Individual contributor
Responsibilities
Responsibility Areas
Responsibilities
Innovation

New ways of saving energy.
Improvements in Smart Joules' energy optimization technology – DeJoule
Increasing efficiency of project delivery (cost, time, manpower, etc.).
Ways to pursue the Company's Mission, Vision and Goals in line with our Core Values.

Collaboration with Team

Ensure the DeJoule Deployment Checklists are filled by the Field Engineers during Audit phase and to support the BMS manager to prepare the equipment list for project design.
Support the BMS Manager in the documentation based on the on-site planning derived from the checklists and prepare the planning documents as follows:
IO summary, Control Mapping, Installation Locations (Panels, Meters, Sensors etc.), BOQ, High-side Schematic diagrams, Wiring Layouts, Wiring Estimations & Integration Mapping Points.
Coordinate with the BMS Manager and update the plans for possible (retrofit works) on site and update the BOQ accordingly and get the planning documents verified as per the project plan and report to the manager.

DeJoule Execution

Verify the quality of the procured materials on site and based on standard checklists, keep track of the invoices issued by vendors and forward them to the Central Services department along with the images of material received on site for confirmation.
Intimate the vendors about the rules and regulations of the site along with the work plan on site (Safety measures, Sexual harassments, Trespassing un-authorized areas etc.).
Execute the work within the project deadlines and supervise the vendor to carry out the works as per the project plan. Ensure proper wire terminations in panels and ferruling on site.
Coordinate with BMS Manager related to installation works subjected to shutdown requirement. (e.g., Energy meter, flow meter, VFD connections and sensor installations)
Escalate unplanned deviations to BMS Managers notify the significant changes required before executing it on site. (Changes in cable routing, VFD malfunctions, CCN card failures, Panel location changes etc.)
Prepare daily reports consisting of work completed, manpower that worked on site, materials consumed, duration of works and planned upcoming works for the next day based on standard formats should be reported to the BMS Manager.

DeJoule Testing and Commissioning

Verify all the ModBus devices are functional on site through means of software testing using Modscan and track the commissioning reports through means of screenshots/snapshot of ModScan reports. Similarly, use multimeters with all analog and digital communication.
Complete Point to Point testing using Joule Track for each and every readable and writable point included in the IO List, and generate a report Snag List clearly identifying which I/O points are not working. Resolve the on-site snags during the testing phase.
Prepare Resistive Sensors End to End Testing Report which contains the values obtained in the Controllers' end as well as sensors' end.
Record the sources of each snag from the I/O List that appears in the Snag List (equipment issues, deployment issues, hardware issues, software issues, network issues, etc.).
Coordinate with the relevant teams of SJPL (Site Energy Engineers/Projects Execution Team/Technical Support, etc.) to resolve each and every snag and bring down the Default Rate to 0.
Place the IO-Sheets in the controller panels.
Prepare Network Testing Report using the Diagnostics Page as a tool and ensure network strength is more than 80 at each Controller.
Prepare the detailed commissioning report to the manager with all the commissioning reports, final material installed report, with images attached in the commissioning report. (e.g. Modscans, sensors, network, Earth testing reports & Joule track data reports etc.).
Coordinate with the BMS Central Team to ensure the configuration is done as desired and report in case of any deviation in the configuration plan.

BMS Handover

Prepare and ensure all the handover documents like final IO Sheets, cable layouts, controller mappings, network architecture, cable schedule, field instrument installation locations, CAD drawings, etc. are completed before the handover to the SJPL team with 0 snags.
Train the client operators to use DeJoule with the BMS workstation provided to the client from SJPL and ensure the workstation is commissioned properly on site.

Project Execution Team and Operations Team:

Ensure support to the Project Execution team and BMS design & commissioning team for deployment of DeJoule at the site in parallel with new equipment.
Support the Site Energy Engineers/Project Managers to understand the use of DeJoule through basic training exercises for effective use of DeJoule on sites.

Leadership

Reinforce the Company's Mission, Vision and Core Values and ensure adherence to company policies throughout the operations team.
Contributions to improving the company's culture and policies, and to overall company planning in line with our Mission and Vision.
Preparation of daily/weekly targets for all project execution related activities, and managing overall work of all project managers in their region.
Coordinating with the purchase department and BMS Central Team for evaluation and induction of high-quality vendors for project execution in their regions.
Participate and plan induction programs of other team members in Smart Joules, as needed.
Provide training & induction programs for new joiners in the BMS team, and modules for other relevant team members. Constantly groom and train BMS team members, and track their learning and skill levels to ensure continuous improvement and learning
Skills & Experience Required
Skill & Behaviour /Experience required
Requirement Detail
Experience

1-4 years of hands-on experience on installation testing and commissioning of field instruments such as DDC controllers, temperature sensors, flow meters, pressure sensors, motorized control valve, instrumentation cables, VFD and control panel

Education
Bachelor's Degree or Higher in Electrical/ Instrumentation/ Power Systems/ Electronic Engineering.
Travel
The role includes extensive travel- so should enjoy and be open for travel to the sites as per requirements.
Skills & Behaviour

Fitment to SJPL Core Values
Basic Knowledge chillers, HVAC pumps, cooling tower, AHU, heat pumps, energy meters, BMS controllers and sensors
Strong knowledge of different communication protocols like RS485 (Modbus), BACnet, LONwork, LAN, Ethernet, etc.
Basic knowledge on operation of VFDs and the experience on executing BMS projects independently or under supervision by Project managers with minimal guidance.
Strong computer skills (Web Search, Email, Word, Excel, Power Point)
Communication: Must speak English and Must be able to make effective presentations to a variety of audiences.
Should have basic knowledge in BMS and Heating, Ventilation and Air Conditioning equipment like Chillers, Pumps, Cooling Towers and AHUs.