Senior Design Engineer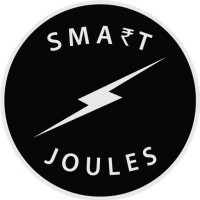 Smart Joules
Design
Delhi, India
Posted on Thursday, January 26, 2023
About Smart Joules
Smart Joules is a leader in energy efficiency services with a unique business model that delivers assured savings to its customers
It is an early stage agile, fast-growing company funded by some of the large investors like Asian Development Bank, TATA Capital, Sangam Ventures, Max Industries, Intelleventures, Mr.Saket Burman (Dabur Family), Mr. Nadir Godrej and 5 angel investors

Smart Joules has achieved
35% reduction on total energy consumption across all its clients till date, equivalent to the annual consumption of more than 15 Lakh avg. Indian households
1,13,254+ metric tons of annual CO2-eq. emissions reduction from existing projects
Saved more than INR 133 Crore of energy

Some of its clients includes renowned companies like Apollo, Fortis, CARE, KIMS, Aster, Amneal and LMW
It has presence across 25+ cities throughout India & 1 international partnership in Indonesia
Some Recognitions include: Champion of Change recognition from the Prime Minister's Office & Niti Aayog, 10+ National Awards from Ministry of Power & CII, International Award from German Energy Ministry, Multiple international grants and fellowships, 35+ media coverages

Business Offerings
JoulePAYS: Pay-as-you-save model offering guaranteed energy savings with 0 CapEx and 0 risk for existing buildings and factories
JouleCOOL: Cooling-as-a-service (build-own-operate-maintain-analyse-optimize) model offering sustainable, convenient, quality and economical cooling for new buildings
DeJoule: IoT platform technology with hardware and software to continuously identify and automatically eliminate operational energy wastage
Why should you be a part of Smart Joules?
4X Individual Growth: Very ambitious and goal driven management and team which targets to grow 318 times in next 7-8 years. If you are part of such a team, you will have to grow 4 times.
Market Leaders: The market leader in their business segment in India and soon in the world
Contribute to Environment: You contribute to the environment and society as a whole by being a part of journey to prevent 29 million tons of CO2eq emissions before 2030 by making energy saving simple, substantial and profitable for large buildings and factories
Develop Entrepreneurial Skills: Empowers Each Team Member with a Sense of Ownership, Build a Positive Team and Family Spirit, Get Shit Done, Maintain a High Level of Transparency and Honesty, Be Passionate, Determined and Bold, Pursue Growth and Learning, Be Adventurous, Creative and Open-minded
Develop Cross Functional Skills: You work across multidisciplinary teams and hence, develop your skills across various domains
Stable Business: Although fast growing, Smart Joules is stable with revenue locked in for 7-10 years with highly credit-worthy clients for whom we create disproportionate ongoing value.
Profitable: Company is profitable and more than doubled in last year. Moreover, in the COVID times also it gave increments to its employees.
About the Role: Sr. Design Engineer
Responsible for leading the Central Design team to identify, assess, select and formulate ECMs that can deliver min 20% savings at each JoulePAYS client site. The work includes maintaining an ECM Book for each site, designing ECM Notes, Design Qualifications, Techno-Commercial comparisons, and Monthly Savings. Projections for each selected ECM, and continuously identifying, assessing, and innovating new ways of saving energy.
Reporting to: Design Lead - HVAC
Individual contributor
Responsibilities
Responsibility Areas
Responsibilities
JoulePAYS Project (Brown Field):

To identify, assess and innovate new ways of saving energy
To guide Field Engineering Team to carry out the detailed audit of the facility with tailormade data collection formats and checklists as per the facility requirement.
Develop and maintain an ECM Book for each client site summarizing the techno-commercial
potential and go/no-go decision with respect to each of Smart Joules' standard ECMs based on collected data, as well as new ECMs based on particular site observations.
Finalize ECMs delivering minimum 20% energy savings and maximum 20- month SJPL payback period for every site, including preparation of techno-commercial comparison for major selected equipment (i.e., Chiller, HVAC Pumps, Cooling Towers, 2-way valves, VFDs, etc.), vendor negotiations, etc.
Prepare ECM Notes, Design Qualifications, Monthly Saving Projections, and Detailed BOQ along with the projected cost for each of the finalized ECMs.
Researched the latest energy savings technologies, and global trends and conduct a competitive analysis in order to identify white space opportunities
Discuss and review design intent logic with the BMS Design and Commissioning Team to finalize the scope of BMS deployment.
Preparing Award applications for the client to recognize their effort towards energy savings and environmental sustainability.

Technical Skills (Green Field Projects)

Performing Heat load calculation (Air conditioning & Ventilation) using E20 sheet or HAP.
Design of Central Air Conditioning Plants including High side and Low side, DX Systems, VRF, etc.
Design & selection of HVAC equipment (Chiller, HVAC Pumps, Cooling Towers, Air Handling Units, Fan Coil Units, Ventilation, Ducting, Piping, etc)
Work closely with the Business Development team to propose "value engineering ideas" to the client's existing design to make Smart Joules' offer stand out from other competitors.
Work closely with draftsman for preparing High Side and Low Side Drawings (Concept Drawings, P&ID, and GFC)

Documentation

Own the following: Energy Audit Data, ECM Book, ECM Notes, Design Qualifications, Monthly Savings Projections, Design Budgets, and Value Engineering Ideas for Green Field Projects.
Regularly document and share best practices and success stories from all sites with all teams in Smart Joules.
Keep the Central Documentation folder updated site-wise with all relevant information.
Skills & Experience Required
Skill & Behaviour /Experience required
Requirement Detail
Experience

Completed studies in electrical engineering, energy technology or comparable training/qualification
Knowledge in testing via MATLAB/SIMULINK or similar, Siemens SIMATIC TDC/S7
Advantage: experience in the field of HVAC systems (control, regulation measurement, protection, and communication systems)
6+ years of experience covering a mix of, project design, energy management, project planning, and project execution.
Extremely strong in mass balance and energy balance.
Should be good at doing calculations of a) Building Heat Load (Cooling and Heating both) b) Head Calculation for Pumps
Strong knowledge and experience with the design and execution of central air conditioning systems, including working experience with building energy management systems.
Strong computer skills (Web Search, Email, Word, Excel, PowerPoint).
Knowledge of energy modeling software would be an advantage.
Knowledgeable about products, services, companies, and people eliminating energy waste in India.
Knowledgeable about leading quality standards (ISO, ISHRAE, BEE) and certifications (LEED, NABH)

Education
Bachelor's Degree or Higher in Mechanical Engineering / Energy Engineering / Electrical Engineering.
Travel
Not Required
Skills & Behaviour

Fitment to SJPL Core Values
Communication: Must communicate effectively with variety of Stakeholders and Team
Courage to roll with the punches and keep going at it
Strong computer skills (Web Search, Email, Word, Excel, PowerPoint).
Pays major attention to minor details
Tenacity, reliability, perseverance, pursuit of quality. Be able to prioritize their own work, and focus on executing a particular task/project to completion under the pressure
Ability to multitask - Quickly understand the requirements of diverse stakeholders
Must be able to make effective presentations to a variety of audiences.