Site Energy Engineer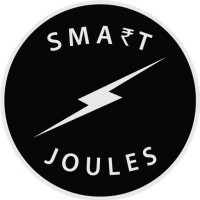 Smart Joules
Thiruvananthapuram, Kerala, India · Bengaluru, Karnataka, India · Hyderabad, Telangana, India · Kozhikode, Kerala, India · Chennai, Tamil Nadu, India · Thiruvananthapuram, Kerala, India · Bhubaneswar, Odisha, India · Bengaluru, Karnataka, India
Posted on Thursday, January 26, 2023
About Smart Joules
Smart Joules is a leader in energy efficiency services with a unique business model that delivers assured savings to its customers
It is an early stage agile, fast-growing company funded by some of the large investors like Asian Development Bank, TATA Capital, Sangam Ventures, Max Industries, Intelleventures, Mr.Saket Burman (Dabur Family), Mr. Nadir Godrej and 5 angel investors

Smart Joules has achieved
35% reduction on total energy consumption across all its clients till date, equivalent to the annual consumption of more than 15 Lakh avg. Indian households
1,13,254+ metric tons of annual CO2-eq. emissions reduction from existing projects
Saved more than INR 133 Crore of energy

Some of its clients includes renowned companies like Apollo, Fortis, CARE, KIMS, Aster, Amneal and LMW
It has presence across 25+ cities throughout India & 1 international partnership in Indonesia
Some Recognitions include: Champion of Change recognition from the Prime Minister's Office & Niti Aayog, 10+ National Awards from Ministry of Power & CII, International Award from German Energy Ministry, Multiple international grants and fellowships, 35+ media coverages

Business Offerings
JoulePAYS: Pay-as-you-save model offering guaranteed energy savings with 0 CapEx and 0 risk for existing buildings and factories
JouleCOOL: Cooling-as-a-service (build-own-operate-maintain-analyse-optimize) model offering sustainable, convenient, quality and economical cooling for new buildings
DeJoule: IoT platform technology with hardware and software to continuously identify and automatically eliminate operational energy wastage
Why should you be a part of Smart Joules?
4X Individual Growth: Very ambitious and goal driven management and team which targets to grow 318 times in next 7-8 years. If you are part of such a team, you will have to grow 4 times.
Market Leaders: The market leader in their business segment in India and soon in the world
Contribute to Environment: You contribute to the environment and society as a whole by being a part of journey to prevent 29 million tons of CO2eq emissions before 2030 by making energy saving simple, substantial and profitable for large buildings and factories
Develop Entrepreneurial Skills: Empowers Each Team Member with a Sense of Ownership, Build a Positive Team and Family Spirit, Get Shit Done, Maintain a High Level of Transparency and Honesty, Be Passionate, Determined and Bold, Pursue Growth and Learning, Be Adventurous, Creative and Open-minded
Develop Cross Functional Skills: You work across multidisciplinary teams and hence, develop your skills across various domains
Stable Business: Although fast growing, Smart Joules is stable with revenue locked in for 7-10 years with highly credit-worthy clients for whom we create disproportionate ongoing value.
Profitable: Company is profitable and more than doubled in last year. Moreover, in the COVID times also it gave increments to its employees.
About the Role: Site Energy Engineer
Every Smart Joules site has a Site Energy Engineer, who is responsible for eliminating energy waste through the execution of all of Smart Joules' operations and maintenance-related activities at the site, including collecting site-related information and sharing it with the Energy Manager. Also responsible for maintaining good relations with the engineering and maintenance staff at our client sites at all levels. Site Energy Engineers are assisted by Site Electricians on large sites, as needed.
Reporting Structure – Energy Manager
Responsibilities
Responsibility Areas
Responsibilities
Innovation

Responsible for imaging, piloting and spreading new ways to save energy and serve our clients in pursuit of our Mission and Vision

Relationship Management

Keeping client engineering and maintenance teams informed about Smart Joules' energy saving measures, to build our brand value.
Coordinating with vendors and contractors on site as needed to execute works.

Billing

Collecting energy bills, accurate adjustment readings, and other information necessary for preparation of monthly reports, and sharing with Energy Managers on a timely basis.
Submitting hard copies of Smart Joules' invoices to the right people immediately when received.
Keeping track of billing related queries and communicating progress related to billing on a real time basis to Energy Managers.

Operations

Conducting daily rounds of the facility and maintaining a daily physical and electronic log of critical readings such as energy meter readings, temperature and humidity levels, key equipment running hours, water quality parameters, complaints and resolutions, etc., and submitting daily report via email.
Working closely with client engineering and maintenance teams to drive adoption of efficient operational practices as discussed with Smart Joules' Energy Manager.
Troubleshooting activities related to Smart Joules-owned equipment at the site, including chillers, pumps, drives, motors, lights, fans and building management system.
Helping Energy Managers to conduct periodic audits at our client sites to ensure our ECMs are performing as intended, and with the intention of discovering additional ECMs.

Maintenance

Executing all maintenance-related works in coordination with Energy Managers, contractors, vendors and clients.
Manage warranties, AMCs, spares and inventories for each of our equipment at your site and coordinate with Energy Manager in case of any requirements.

Documentation

Managing and recording all site-related expenses, including maintenance and repairs.
Collecting readings and updating the same periodically in physical and electronic registers.
Preparing all site documentation as per Smart Joules' standards.
Regularly documenting success stories from the site with respect to operations and maintenance.

DeJoule

Executing troubleshooting and regular maintenance activities to ensure optimal and snag-free DeJoule performance on site.
Using DeJoule consistently and comprehensively to drive savings.
Helping with execution of onboarding and training programs for clients.
Skills & Experience Required
Skill & Behaviour /Experience required
Requirement Detail
Experience

2-4 Years of experience in operations and maintenance in commercial buildings.
Some experience with operations and maintenance of central air conditioning systems.
Passes JouleFit (Core Values assessment).

Education
Diploma or Degree (Mechanical & Electrical)
Skills & Behaviour

Fitment to SJPL Core Values
Capable of making basic energy calculations.
Basic computer skills (Web Search, Email, Word, Excel, PowerPoint) including document preparation.
Must speak English or Hindi (preferably both) and the local language spoken at their site location.