Commissioning Engineer in HVAC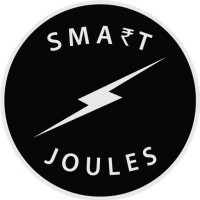 Smart Joules
Mumbai, Maharashtra, India
Posted on Friday, May 5, 2023
Commissioning Engineer in HVAC
About Smart Joules
Smart Joules is a leader in energy efficiency services with a unique business model that delivers assured savings to its customers
It is an early stage agile, fast-growing company funded by some of the large investors like Asian Development Bank, TATA Capital, Sangam Ventures, Max Industries, Intelleventures, Mr.Saket Burman (Dabur Family), Mr. Nadir Godrej and 5 angel investors

Smart Joules has achieved
35% reduction on total energy consumption across all its clients till date, equivalent to the annual consumption of more than 15 Lakh avg. Indian households
1,13,254+ metric tons of annual CO2-eq. emissions reduction from existing projects
Saved more than INR 133 Crore of energy

Some of its clients includes renowned companies like Apollo, Fortis, CARE, KIMS, Aster, Amneal and LMW
It has presence across 25+ cities throughout India & 1 international partnership in Indonesia
Some Recognitions include: Champion of Change recognition from the Prime Minister's Office & Niti Aayog, 10+ National Awards from Ministry of Power & CII, International Award from German Energy Ministry, Multiple international grants and fellowships, 35+ media coverages

Business Offerings
JoulePAYS: Pay-as-you-save model offering guaranteed energy savings with 0 CapEx and 0 risk for existing buildings and factories
JouleCOOL: Cooling-as-a-service (build-own-operate-maintain-analyse-optimize) model offering sustainable, convenient, quality and economical cooling for new buildings
DeJoule: IoT platform technology with hardware and software to continuously identify and automatically eliminate operational energy wastage
Why should you be a part of Smart Joules?
4X Individual Growth: Very ambitious and goal driven management and team which targets to grow 318 times in next 7-8 years. If you are part of such a team, you will have to grow 4 times.
Market Leaders: The market leader in their business segment in India and soon in the world
Contribute to Environment: You contribute to the environment and society as a whole by being a part of journey to prevent 29 million tons of CO2eq emissions before 2030 by making energy saving simple, substantial and profitable for large buildings and factories
Develop Entrepreneurial Skills: Empowers Each Team Member with a Sense of Ownership, Build a Positive Team and Family Spirit, Get Shit Done, Maintain a High Level of Transparency and Honesty, Be Passionate, Determined and Bold, Pursue Growth and Learning, Be Adventurous, Creative and Open-minded
Develop Cross Functional Skills: You work across multidisciplinary teams and hence, develop your skills across various domains
Stable Business: Although fast growing, Smart Joules is stable with revenue locked in for 7-10 years with highly credit-worthy clients for whom we create disproportionate ongoing value.
Profitable: Company is profitable and more than doubled in last year. Moreover, in the COVID times also it gave increments to its employees.
About the Role: Commissioning Engineer - HVAC
We are seeking a highly skilled Commissioning Engineer with expertise in HVAC systems, specifically chiller and boiler systems. The Commissioning Engineer will oversee the commissioning of HVAC systems, with a focus on chiller and boiler systems, for new construction and renovation projects. You will be responsible for ensuring that these systems are installed correctly, operate efficiently, and meet the necessary requirements of the client. The responsibilities of the Commissioning Engineer include, but are not limited to, oversight and coordination of multi-discipline division of work related to pre-commissioning and commissioning of Smart Joules. The Commissioning Engineer is responsible for supporting and supervising vendors, contractors and other teams involved in the construction and commissioning of various systems
Reporting to: - HVAC
Individual contributor
Responsibilities
Responsibility Areas
Responsibilities
Planning and Coordination

Plan and coordinate the commissioning of HVAC systems for new construction and renovation projects
Work with contractors,subcontractors, internal SJPL team and client to ensure that HVAC systems are installed according to design specifications and industry standards
Communicate commissioning issues, questions and concerns through proper channels in a timely manner
Work with internal and external teams to assure testing equipment is calibrated
Assist in as-built documentation and review for accuracy and completeness

Functional Testing & Troubleshooting

Responsible for troubleshooting HVAC systems to identify and resolve any issues during the commissioning process. This includes identifying and resolving any mechanical, electrical, or control system issues that may arise.
Write commissioning reports and provide recommendations for corrective actions when necessary.
Conduct commissioning coordination meetings as needed with project management, control, and balance.
Conducts functional testing of HVAC systems to ensure they operate efficiently and meet the client's requirements. This involves conducting performance tests, such as airflow and temperature testing, to identify any issues and ensure that the HVAC systems are functioning as designed
Verify the system's performance, including establishing acceptance criteria, obtaining completed reports, performing verification and spot checking for validation

Reporting Technical Support

The Commissioning Engineer provides technical support to the project team and other stakeholders. This involves answering questions about the HVAC systems and providing guidance on how to properly operate and maintain them.
The Commissioning Engineer develops and maintains commissioning schedules and budgets. This involves working with the project team to ensure that commissioning activities are completed on time and within budget.
Write commissioning reports and provide recommendations for corrective actions when necessary
Develop project specific commissioning schedule
Review system specific test scripts and sequences of operations
Track commissioning issues until resolved and closed
Skills & Experience Required
Skill & Behaviour /Experience required
Requirement Detail
Experience

10 + years of experience in commissioning HVAC systems for commercial and industrial projects.
Advanced knowledge of Microsoft Office Suite - Word, Excel and Outlook required;
Candidates should have experience in any one of the following areas: Commissioning; Mechanical Control System installation or maintenance; HVAC testing and balancing; Facilities operations and/or maintenance.
Advance knowledge of mechanical systems(HVAC) and basic knowledge of electrical and fire alarm/life safety systems.
Advance knowledge of mechanical or electrical control systems.
Ability to read and understand construction documents (design drawings, control diagrams, specifications, etc.).
Knowledgeable about products, services, companies, and people eliminating energy waste in India.
Knowledgeable about leading quality standards (ISO, ISHRAE, BEE) and certifications (LEED, NABH)

Education
Bachelor's Degree or Higher in Mechanical Engineering / Energy Engineering / Electrical Engineering.
Travel
The role includes travel- so should enjoy and be open for travel to the sites as per the requiremen
Skills & Behaviour

Fitment to SJPL Core Values
Communication: Must communicate effectively with variety of Stakeholders and Team
Courage to roll with the punches and keep going at it
Strong computer skills (Web Search, Email, Word, Excel, PowerPoint).
Pays major attention to minor details
Tenacity, reliability, perseverance, pursuit of quality. Be able to prioritize their own work, and focus on executing a particular task/project to completion under the pressure
Ability to multitask - Quickly understand the requirements of diverse stakeholders
Must be able to make effective presentations to a variety of audiences