Product Owner - Battery Storage Startup (m/f/d)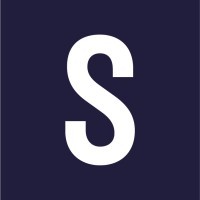 Stabl Energy
Product
Munich, Germany
Posted on Thursday, September 7, 2023
Who we are
Our goal is to increase the deployment of energy storage for renewable energy by setting a new standard for battery storage. With our easy-to-integrate technology, we improve battery storage systems in terms of design, safety, reliability, cost-effectiveness, and handling.
We are currently seeking a skilled and passionate Product Owner capable of managing the projects and products of our Scrum team(s). In this role, you will be responsible for driving the product development and strategy for our battery energy storage solutions. As a key player in our organization, you will collaborate closely with cross-functional teams, stakeholders, and customers to define and deliver innovative products that meet market needs and drive the company's growth.
Aufgaben
What will you do
With your support, we put the STABL technology into action. Entering the market and rapidly growing turnover means the constant, solution-oriented adaptation of work processes and the best possible automation in an environment without existing, encrusted structures.
Your activities include:
Define and manage the product backlog so that it is transparent and understood by all stakeholders involved.
Communicate with internal and external stakeholders regularly to determine short-term priorities for the product development
Communicate with internal and external stakeholders regularly to determine short-term priorities for the product development.d to the product..
Collaborate with engineering, marketing, sales, and production teams to define product requirements, features, and specifications.
Promote continuous improvement and innovation within the team, encouraging a culture of efficiency, creativity, and excellence
Qualifikation
What you bring (experience & qualifications):
We are looking for someone who takes initiative, perseveres, and stays curious. You like to work on meaningful innovative projects and are energized by lifelong learning. With STABL you can quickly contribute your knowledge and creativity.
Bachelor's or Master's degree in a relevant field such as engineering, energy systems, renewable energies, sustainability, or the likes.
Proven experience and success as a product owner or in managing complex technology projects.
Knowledge about battery energy storage systems and power electronics is a strong plus.
Excellent communication and presentation skills, with the ability to translate complex ideas into clear, understandable terms. English is a must, German is a plus.
A strong ability to influence cross-functional teams without formal authority
Ability to make tough decisions, including saying 'No' when necessary to prioritize product goals and company objectives
Benefits
You will work with
Founded in 2019, STABL Energy is one of the most innovative start-ups for the energy transition, ees Award winner 2022 and named a global Top100 Energy Start-up in 2021. We are funded by renowned and experienced Tech VCs from Germany, Switzerland, and Denmark.
Our benefits in a nutshell are:
We offer the possibility to try new technologies and solutions, an open company culture with lots of freedom for your ideas with a huge advantage for your professional development.
Work in a dynamic, open-minded, exciting and fast-moving start-up, where you can have a real impact on company success just by your idea.
Your time is precious: we offer flexible working hours with the possibility to work from home.
We are all united by the vision of enabling a climate-neutral energy system: with safe, sustainable, and efficient battery storage systems. If you too would like to join us on the road to Net-Zero, then get in touch and send us your application documents, even if you do not meet all the requirements. At STABL Energy, we foster and encourage life-long learning.
Get more insights on how we work on our blog or follow us on LinkedIn.
Did we spark your interest? Then please click apply above to access our application process.