Field Application Engineer (m/f/d) - Battery Storage Startup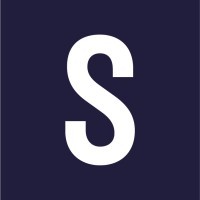 Stabl Energy
Munich, Germany
Posted on Sunday, September 10, 2023
🚀 Join the Energy Revolution! 🚀
Are you passionate about pioneering the future of battery storage solutions? Want to be at the forefront of innovation with a game-changing startup?
As we transition from successful prototyping to conquering the market, we're on the hunt for a dynamic Field Application Engineer. Be part of a team shaping the next wave of energy solutions, work closely with top-tier clients, and leave your mark on a sustainable future. Dive deep into the world of cutting-edge battery technology and be our on-ground hero.
Tasks
System Installation & Troubleshooting: Oversee and assist with the installation of battery storage systems at customer sites, ensuring optimal functionality. Rapidly diagnose and rectify any technical issues that arise, providing solutions in real-time.
Feedback Loop to R&D: Collaborate closely with the internal engineering team, providing them with on-ground feedback, insights, and recommendations to drive product improvements and tailor features based on real-world usage.
Documentation & Protocol Development: Given the startup phase of the business, play a key role in developing and refining documentation, installation guides, and service protocols that will be used company-wide.
Technical Support & Service: Offer ongoing technical support to all customers, ensuring that they derive maximum value from the product. Service the battery storage systems as required, especially during the initial phase.
Customer Interaction & Training: Engage with both B2B commercial and industrial end-users, providing them with tailored product presentations and hands-on training.
Requirements
Education: Bachelor's degree in Electrical Engineering, Energy Systems, or a related field or a completed apprenticeship in a similar field.
Experience: Minimum of 3-5 years of experience as a Field Application Engineer, ideally within the energy storage or closely related sectors. First-hand experience in startup environments is a strong plus.
Technical Skills: Deep understanding of battery storage systems, electronics, and relevant industry standards.
Communication Skills: Ability to articulate complex technical concepts clearly and concisely to a diverse audience.
Adaptability: As the first Field Application Engineer of the startup, demonstrate the ability to navigate uncharted territories, adapt to changing environments, and provide solutions in real-time.
Travel: Willingness and ability to travel extensively, especially during the initial phase, to customer sites for installation, training, and support.
Teamwork: Ability to work closely with an existing team of engineers, leveraging their insights from prototype development and fostering a collaborative environment.
Problem-Solving: Strong analytical skills and the ability to quickly diagnose and address technical issues on the spot.
Benefits
You will work with
Founded in 2019, STABL Energy is one of the most innovative start-ups for the energy transition, ees Award 2022 winner and named a global Top100 Energy Start-up in 2021. We are funded by renowned and experienced Tech VCs from Germany and Switzerland.
Our benefits in a nutshell are:
We offer the lunch subsidy, company pension plan and subsidy for childcare costs, and after a successful probation period, you'll participate in the company's success by getting virtual stock options (VSOPs).
Free fruits, drinks and muesli, and the best colleagues on earth.
Providing the possibility to try new technologies and solutions, an open company culture with lots of freedom for your ideas with a huge advantage for your professional development.
Your time is precious: we offer flexible working hours with the possibility to work from home.
Work in a dynamic, open-minded, exciting and fast-moving start-up, where you can have a real impact on company success just by your idea.
We are all united by the vision of enabling a climate-neutral energy system: with safe, sustainable, and efficient battery storage systems. If you too would like to join us on the road to Net-Zero, then get in touch and send us your application documents, even if you do not meet all the requirements. At STABL Energy, we foster and encourage life-long learning.
Get more insights on how we work on our blog or follow us on LinkedIn.
Your expertise could be the spark that drives us forward. If you're hungry for challenges and ready for a transformative journey, we want to hear from you! 💡🔋🌍