Global Financial Controller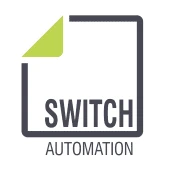 Switch Automation
Accounting & Finance
Denver, CO, USA
Posted on Monday, May 29, 2023
Summary

Job Title: Global Financial Controller
Reporting To: CEO
Direct Reports: Finance and People team (currently 3 persons)
Location: Denver office
Role Overview
The Financial Controller for a growing 5-10M growth SaaS business based in Denver will be responsible for providing financial leadership and strategic direction to the company. The position will report to the CEO and be a key member of the leadership team. The role will be responsible for managing the financial operations and human resources of the company, including accounting, budgeting, forecasting, and financial analysis.
Responsibilities:
Develop and implement financial strategies that align with the company's overall goals and

objectives
Manage and oversee the

timely

delivery of

monthly

accounting, budgeting,

tre

asury

and forecasting processes

Ensure that effective internal controls are in place and ensure compliance with accounting standards, applicable regulatory laws, Ethical

standards

and rules for financial and tax reporting

Review and

negotiation on all contracts

Prepare and present financial reports to the CEO, leadership team, and board of directors

Lead fundraising efforts, including preparing materials, presentations, and negotiations with investors
Provide

leadership and mentorship to the finance and accounting team

Deliver

all Insuranc

e

,

taxation

and annual accounting requirements across

four

jurisdictions

.

Human resource function for

a diverse team
Qualifications:
A minimum of 3 years of experience in a startup or high-growth company

Experience in SaaS industry is a plus

Bachelor's degree in finance

,

with

accounting

focus

CPA or MBA preferred

Strong understanding of accounting principles and financial analysis
Excellent communication and presentation skills

Ability to think strategically and

provide

financial insights to inform decision making

Strong leadership and management skills

Must have contract experience

Strong technology skills
Compensation:
$

1

5

0

,000 per year plus equity in the company
Visa
Switch Automation is head quartered in Denver CO. We prefer this role is located in our head office. For the right candidate, we can provide visa for Australian passport-holders to relocate to Denver for up to 4 years.