Formulation Chemist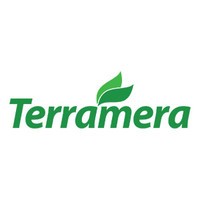 Terramera
Vancouver, BC, Canada
Posted on Tuesday, August 22, 2023
OVERVIEW
This position is based out of Vancouver, BC and will report to the Senior Scientist, Green Chemistry R&D. The Formulation Chemist will develop agricultural formulations utilizing Terramera's Formulation Solution Platform for the delivery of biopesticides intended to control a variety of pests and to promote plant health. The position requires an experienced individual with a strong background in agrochemical formulations and natural product chemistry. Working closely with R&D analytical chemists, biologists and plant growth team, the Formulation Chemist will create and optimize novel agricultural products and provide technical expertise and advice to cross-functional departments.

ACCOUNTABILITIES
Develop various agrochemical formulations for applications in crop protection and optimize them based on feedback from screening, in-house studies, and field biology trials.
Develop and implement Terramera's Formulation Solution Platform consistent with approved business cases for given active ingredients and product concepts.
Formulate a range of biopesticide actives and inert ingredients and conduct physico-chemical characterization and stability studies
Take ownership of assigned product development projects with minimum supervision and play a central role in conceiving, planning, designing, and conducting research and development activities
Liaise closely with other stakeholders, including in-vitro, in-planta, plant growth operations, supply chain, IP, and regulatory, to understand business needs and determine the best formulation development path forward to meet those needs
Keep current with emerging formulation and delivery technologies, as well as global standard test methods and practices for formulations;
Collaborate with and support Terramera's in-silico team in their effort to develop various ML predictive and/or computational chemistry models for use in formulation development
Clearly document research results and communicate progress to internal and external stakeholders.


QUALIFICATIONS AND EXPERIENCE
MSc with 3-5 years of ag formulations experience; or BSc with 5-8 years of ag formulations experience.
Experience in formulating biopesticides or biological materials is highly desired.
Experience in encapsulation technology is highly desired.
Proficient in formulation screening and optimization using systematic methodologies.
Excellent verbal and written communication skills and ability to convey specialized technical knowledge to non-experts.
Familiar with analytical chemistry techniques (GC, HPLC) and biological efficacy and phytotoxicity testing
Demonstrated capability for cross-disciplinary collaboration.
Familiarity with in-field grower applications and common issues in agrochemical product delivery in the field is an asset.
Ability to work towards project goals and timelines with minimal supervision in a fast-paced environment.


LOCATION
Based on-site in Vancouver, B.C. Hybrid working is encouraged to maximize both project support and work-life balance.
JOB TYPE
While we thank all applicants for their interest, only short-listed candidates will be contacted.
Terramera is a safe, inclusive workplace for people of all backgrounds and walks of life. We strongly encourage you to apply if you are from a marginalized or underrepresented group.