Senior Business Development Representative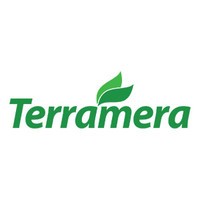 Terramera
Sales & Business Development
Chicago, IL, USA
Posted on Tuesday, August 29, 2023
OVERVIEW
At Miraterra, we believe that soil health is crucial for mitigating climate change, increasing biodiversity and ensuring food security. We are a cleantech company using novel sensor technology, machine learning, and computational chemistry to generate soil insight and give farmers and agronomists the power to improve their soil health through data-driven decisions. This is the purpose that unifies and drives us and we are looking for brilliant and kind people who can join us in this mission.
We are a team of welcoming and intelligent scientists, engineers and business people who are focused on taking breakthrough products into the market. Miraterra existed for a couple years as a division in a larger corporation, Terramera, but is now spun out as a completely new company.
YOUR ROLE AT MIRATERRA
Miraterra is searching for a Senior Business Development Representative who will be a key player in the Company's commercialization initiatives in the mid-western United States. You will own the customer's product experience from coffee to install. You'll cultivate relationships, uncover and understand customer needs, share about Miraterra and our solutions, close deals, and then continue to enhance the relationships you've developed to ensure long-term success for all parties.
WORKING RELATIONSHIPS
Reporting to the VP, Sales and Business Development, you will work closely with members of the Company's Legal, IP, R&D, Finance and R&D teams to source, develop and close on key relationships and transactions. In addition, you'll work with clients daily, ensuring close communication and interaction with external stakeholders.
IN THIS ROLE, YOU WILL:
Champion a breakthrough technology that no one has heard of, and get doors opened so that labs can benefit from it.

Develop and present our "completely new way to look at soil" at client meetings, industry exhibits, tradeshows and conferences.

Identify, develop and close strategic relationships with leaders in soil chemistry laboratories and similar organizations.

Introduce the concept of "hardware as a service" into organizations with traditional business models.

Keep a watchful eye on the customer's needs – oversee product installation and qualification, ensure adoption

Notice opportunities for product improvements and inform colleagues across the company about how we can better meet customer needs.

Create and maintain a database (CRM) of prospect information, including appropriate contacts with decision-making authority


WE'RE LOOKING FOR:
Someone who absolutely loves developing and maintaining mutually beneficial customer relationships

At least 5 years of proven business development experience, preferably in an innovation industry

An aptitude for learning about scientific concepts and sharing the benefits of products that are made with new technology breakthroughs

Experience researching and screening companies, lead generation and prospect management

Excellent verbal and written communication skills, including the ability to call, connect and win potential customers, including business leaders

Attention to detail


WE VALUE, BUT DON'T REQUIRE
Your contact logs are packed with people in agriculture or soil chemistry

Post-secondary degree in Soil Science, Agriculture, Business or relevant discipline.

Experience in a rapidly-growing technology start-up


LOCATION
Based in the midwest of the United States


JOB TYPE
For more information on Miraterra, please visit our website at www.miraterrasoil.com


Miraterra is a safe, inclusive workplace for people of all backgrounds and walks of life. We strongly encourage you to apply if you are from a marginalized or underrepresented group.