Vice President of Product Development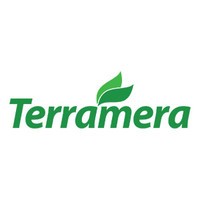 Terramera
Product
Vancouver, BC, Canada
Posted on Friday, September 1, 2023
At Miraterra, we believe that soil health is crucial for mitigating climate change, increasing biodiversity, and ensuring food security. We are a cleantech company using novel sensor technology, machine learning, and computational chemistry to generate soil insight and give farmers and agronomists the power to improve their soil health through data-driven decisions. This is the purpose that unifies and drives us and we are looking for brilliant and kind people who can join us in this mission.
Miraterra was spun out as a subsidiary of Terramera in December 2022.
Your role at Miraterra
Miraterra is fortunate to have some of the world's best minds from a very diverse set of industries working on helping solve one of the most significant problems facing our planet…the health of our soil. Our planet is losing topsoil at an alarming pace and with the loss of topsoil, it loses its ability to sequester carbon and feed our growing population. You can be instrumental in changing this pattern by joining us to build out and lead our Product Development team.
For the past two years, we have gathered teams of Mechatronics, Machine Learning, DevOps, and Software Engineers to co-create alongside our teams of Soil, Geospatial, and Computational Chemistry Scientists and together we have delivered a set of inventions that will transform soil measurement and insight.
As the VP of Product Development, your job will be to turn all these inventions into products that can transform soil measurement and then convert those measurements into meaningful, actionable insights for farmers and growers. You will do this by using your extensive knowledge of the product development process and considerable experience bringing complex products to market to deliver our very ambitious hardware, software, robotics, and AI roadmap.
Working relationships
You will report directly to the CEO and will be a key member of the Leadership Team.
In this role, you will
Manage the mechatronics, software, soil analytics, and product management teams

Develop and execute a comprehensive product development strategy aligned with business goals and long-term vision

Lead and manage cross-functional teams of engineers and product managers to deliver high-quality products on schedule.

Foster a culture of innovation and collaboration, encouraging team members to take calculated risks and push boundaries while delivering impactful outcomes

Establish a rhythm for the end-to-end product development lifecycle, from ideation to launch, ensuring that products are delivered on time and within budget

Incorporate an understanding of market, customer, and competitive landscape to lead technical roadmaps

Manage and prioritize feature development, balancing technical feasibility, business value, and customer impact

Continuously evaluate and improve development processes, tools, and methodologies to optimize efficiency and product quality.

Recruit and hire your leadership team, adding key capabilities where missing and capacity where needed

Mentor, guide, and develop your team members

Build strong relationships and communication channels across your organization and to peer organizations

Be an active member of the leadership team helping to shape our culture, set the strategy for the company, and engage with Investors, the Board, and strategic partners as needed.
We're looking for
Degree in Engineering, Science, or related field

15+ years building and leading hardware/software engineering organizations

Experience in leading through the transition from early stage startup to growth startup

A strong record of turning ideas into products and then bringing those products to Market

A leader who isn't afraid to challenge with kindness, lead with empathy, and deliver with consistency. Who leads by example, does the hard work to build diverse teams, and who creates a safe environment for people to do the best work they have ever done.
We value, but don't require
Experience in cleantech or agtech

An understanding of Agriculture
Location
Your teams are currently primarily clustered in the Vancouver area but over time we will expand to other geographies. We are looking for leaders from the US and Canada and you will need to be present with your teams as needed to deliver on the company goals.
Miraterra is a safe, inclusive workplace for people of all backgrounds and walks of life. We strongly encourage you to apply if you are from a marginalized or underrepresented group.