Helpdesk Support Specialist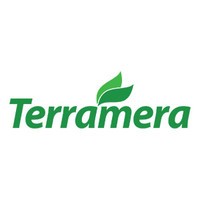 Terramera
IT, Customer Service
Vancouver, BC, Canada
Posted on Friday, September 1, 2023
OVERVIEW
At Miraterra, we believe that soil health is crucial for mitigating climate change, increasing biodiversity and ensuring food security. We are a cleantech company using novel sensor technology, machine learning, and computational chemistry to generate soil insight and give farmers and agronomists the power to improve their soil health through data-driven decisions. This is the purpose that unifies and drives us and we are looking for brilliant and kind people who can join us in this mission.
We are a team of welcoming and intelligent scientists, engineers and business people who are focused on taking breakthrough products into the market. Miraterra existed for a couple years as a division in a larger corporation, Terramera, but is now spun out as a completely new company.
YOUR ROLE AT MIRATERRA
We are seeking a Helpdesk Support Specialist to provide technology support to our teams and be a critical part of our growth. You will work with a small IT team where we freely share ideas and technical know-how, and be a critical part of projects such as expanding our developing device deployment and management infrastructure, performing security testing and expanding our use of SaaS services. You will be the role of first point of contact for IT needs and on-boarding for new colleagues, and be encouraged and supported to develop your skills and expand your ownership of IT services.
As we are a technically focused startup, this role will offer exposure to projects from hosting containerized A.I. workloads to remotely updating operating systems on field robotics equipment, along with the opportunity to do low level Linux support with a team to escalate to when you're unsure. We have a lot of opportunities for technical growth, a supportive and knowledgeable team for you to work with, and an inclusive and kind work culture to be a part of. If you enjoy collaborating with smart and happy people, and have a passion for helping people with technology while providing a customer focused approach, we want to work with you.
WORKING RELATIONSHIPS
Reporting to the Director of IT, you will support the mechatronics and science labs, and the engineering, business, legal and finance departments, while working closely with your IT team.
IN THIS ROLE, YOU WILL
Serve as the first point of contact for all users across the company;

Provide ongoing application and desktop support – addressing, triaging and/or elevating tickets regarding hardware, software and networking as required.

Configure and modify user accounts across multiple platforms, as well as deploy and set up hardware for new users.

Customize desktop applications to fully meet user needs

Perform basic LAN troubleshooting for desktops, laptops and wifi access points

Support desktops and storage devices connected to lab equipment, including working with scientists and engineers on setting up and connecting new equipment and engaging with equipment vendors when necessary

Train all users on hardware, software, networking and security basics by providing accurate information and guiding them with simple, step-by-step instructions.

Perform troubleshooting and diagnostics for all users, including application and connection troubleshooting.

Maintain inventory of IT assets and deploy/make changes as required.

Support internal IT projects by assisting in configuration and testing.

Perform setup and takedown of AV equipment for corporate presentations and internal events.
WE'RE LOOKING FOR:
Someone who is fascinated by technology, can communicate somewhat complex concepts clearly, both verbally and through documentation, and can't help but follow up on tasks to make sure things are done right.

We run Windows, MacOS and Linux along with JumpCloud, Google and Active Directory. Previous experience across each of these platforms is not a requirement for this role, but you should be proficient with at least two and interested in learning about them all.

3+ Years experience for a helpdesk support role, preferably in a mixed OS environment.

Experience providing technical training, and supporting and instructing colleagues.

Expertise in Windows operating systems and Google products.

Strong customer service, interpersonal and communication skills.

Proven ability to prioritize independently, but also know when to escalate.

Understanding of LAN networking.
WE VALUE, BUT DON'T REQUIRE
Microsoft or Google certifications

AWS experience

Linux experience

Server hardware experience

Experience working in biotech

Experience providing support in a growing startup environment
LOCATION
Onsite 3-4 days a week in our offices and labs in Vancouver, BC
JOB TYPE
Miraterra is a safe, inclusive workplace for people of all backgrounds and walks of life. We strongly encourage you to apply if you are from a marginalized or underrepresented group.