Account Executive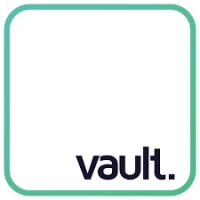 Vault Platform
Sales & Business Development
United States
Posted on Friday, April 7, 2023
Say hello to Vault Platform
Some of the biggest problems people can face in their careers are harassment, discrimination, fraud, and corruption. We're on a mission to change work culture and enable trust and integrity in organizations so they can become the best version of themselves.
Our product is a fast-growing SaaS platform that empowers employees and their organizations to track, report, and resolve misconduct in the workplace. Following our successful Series A funding in 2021, we doubled the size of our team and plan to bring in more talent over the coming months. We have lots of opportunities for new joiners to really make their mark, so now is a great time to come on board!
We're looking for talented, driven, and mission-aligned individuals who share our vision for the workplace of the future and want to join us on our important journey.
Drive the next stage of commercial growth by joining our small and stellar sales team as a full cycle sales professional to scale our go-to-market approach.
You're an active listener motivated by your curiosity to solve problems for some of the biggest businesses in the world. You want to use your skills to help others progress, whether that's internally with your team or seeing the impact your work can have on people within our customer companies as you help expand Vault in new verticals.
Account Executives prospect, consult, and sell to companies with 1,000-10,000 employees, across all industries. This is a complex and challenging role involving both transactional and longer sales-cycle/strategic deals. In this role, you will balance short term vs long term pipeline, and refine your expertise in sourcing deals from a wide variety of channels. This is an opportunity to be an early member of the sales team where you will have a direct impact on the structure and processes that lead to our continued success.
What you'll do:
Manage full cycle from prospecting, discovery, through negotiation of five and six figure contracts
Driving value to your prospects by identifying business challenges and aligning Vault solutions
Delivering accurate sales forecasts through strong pipeline management
Collaborating with the greater sales team to share best practices and innovate as we enter new markets/verticals and refine our GTM strategies through each stage of our growth
Cultivate relationships with stakeholders across a complex buying committee
Identify product development opportunities within our market during the sales process, feeding back to product and marketing to contribute to the product roadmap.
We'd love to hear from you if you have:
3+ years of business development or outreach experience
Experience with a scaling business and team. A love for early stage growth will set you up for success here as you join a core sales team of 3.
Full cycle sales experience, and exposure to complex enterprise deals or relationships management
Confidence in approaching and presenting to Senior and C-suite
Executives Experience with Compliance or Human Resources buyers
A growth mindset. Vault Platform is a rapidly evolving organization with a strong learning culture and Account Executives are expected to continually identify new development areas, look for enablement resources and ask for help to continually improve.
Self-starter with a collaborative approach. You thrive on a challenge and compete with yourself towards your next goal. We are building a world-class sales team through a culture of feedback, peer-to-peer learning, and teamwork on deals.
Passion for making the world of work a better place for everyone
Our remote-first working approach means we have teammates all around the world.
Each Vault employee (or Vaultie, as we like to call ourselves) has the option to work from home, at a co-working space in their local area, or a combination of the two.
But we also believe in the magic that happens when people get together, so each Vaultie will join the Hub closest to them, whether that be in Israel, the US or UK. We then bring each of our Hubs together for Hub Week - a week-long event filled with fun, learning, and collaboration - a few times a year.
We also set our team up for success as much as possible, so when you join Vault you'll get:
- £1,000 Learning & Development Budget
- stock options and bonuses
- mental health support through Plumm
- a new laptop and a generous budget for setting up your own workspace
- access to co-working spaces
- pensions/401k with employer match
- enhanced leave entitlements and much more!
We're a group of bold thinkers and doers who believe that talent and ego are in negative correlation. We're passionate about our
values
, we know what greatness looks like and we strive to achieve it every day. Diverse thoughts and experiences are core to how we operate, and we always look to challenge ourselves outside our spheres of comfort.
Vault is an equal opportunity employer. Our social mission means we work hard to lead by example; our platform is for everyone, and so is the company we're building.